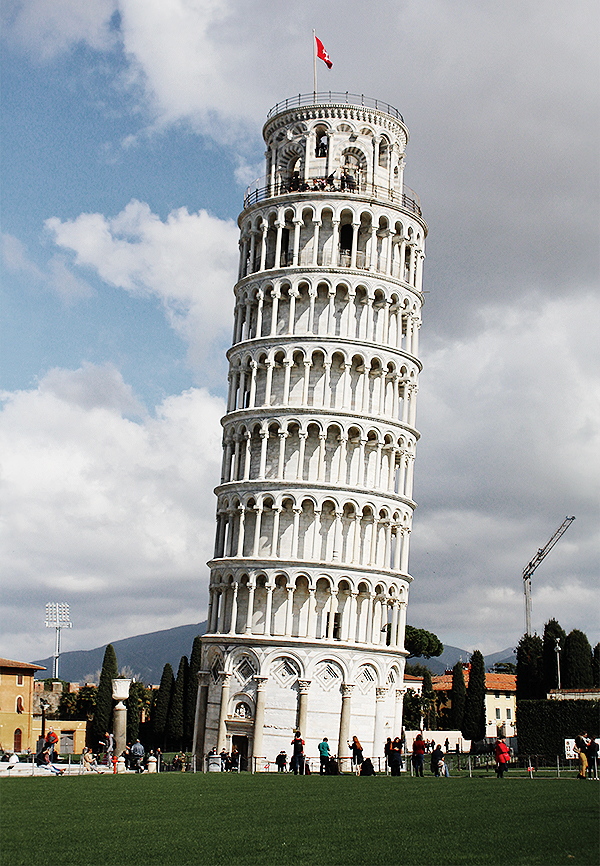 I cannot remember a time when I didn't know what The Leaning Tower of Pisa was. It is as engrained as my penchant for all things unicorn.
When our trip through Venice and Florence drew to a close, The Boy and I's most convenient airport – Pisa – created an opportunity to make a day of the city and "see the sights".
To put it nicely, Pisa threw me for a loop.
After hopping off the train and storing our luggage, we set off by foot for the Leaning Tower and everything we could discover in between. Which turned out to be…not a lot. A few gelateries, a few more closed restaurants, and very little otherwise.
The best find, naturally, was a local coffee shop – Filter – bustling with local students and set far enough away from The Tower that it felt untainted by the cons of tourism.
Thankfully, The Leaning Tower exceeded expectations. With its highest point set twelve feet off its vertical, the 'lean' really takes your breath away in person. We wandered the Square of Miracles, savoured the cake-tiered architecture, and people-watched until an adequate number of visitors fell into hysterics over their companions' attempts to support the infamous structure.
If it is as easy for you to fly out of Pisa as it is a different airportI would recommend a day trip but wouldn't advise adding it to a time-sensitive itinerary. Realistically, there are an abundance of cultured, unique and charming (read: better) Italian cities to explore.
Tip: Ride the sign-posted bus to the airport from the train station. Google Maps would suggest the journey s walkable but the airport – like many – is not designed for easy pedestrian access.