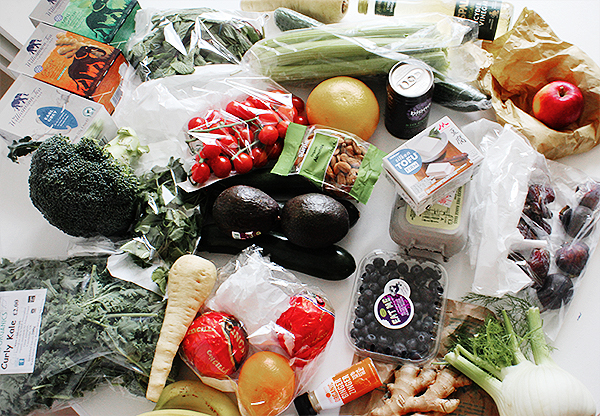 In every blogger's life there comes a moment where you recommend something so much in your daily life, a blog almost writes itself. Case in point: Farmdrop.
In their own words, they are "on a mission to fix the food chain". In mine, they deliver the most ethical, responsibly-sourced and – most importantly – delicious food straight to your door.
While most people are aware their supermarket food purchases do little for the farmers providing the produce (let alone the environment or our bodies), very little has come along to revolutionise our food shopping until Farmdrop. Unlike massive chains, the online grocery store (or sorts) leave their farmers and foodmakers with 70-75% of the retail price for their hard work by cutting out the middle-man. This means the process is not only better, but faster – leaving you with ingredients five times fresher than supermarkets.
By supporting local producers and their sustainable values, a shop with Farmdrop (zero emission electric vans, reusable thermal packaging, et al) offers you the smartest and healthiest shop available.
Bar perhaps owning expansive dairy, meat, and veg farms of your own.
While this is not a paid endorsement (, I did contact Farmdrop to let them know I wanted to spread the love and they've very kindly offered you all a discount code – REVOLUTIONLELA – which gives you a massive £20 off a £40+ shop (the code is only valid until the 12th of May so be sure to use it asap)!
Don't forget to let me know what you think and what you order – I've included my most recent shop, below, for inspiration!