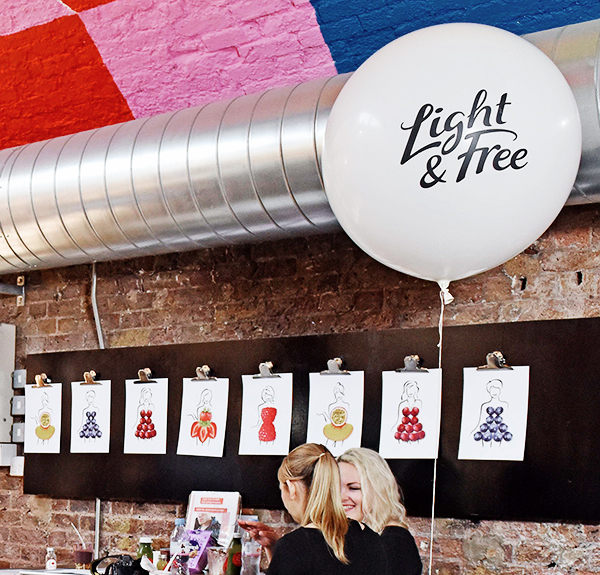 I've had a bit of a fitness epiphany.
After rediscovering my love for yoga in Puerto Vallarta, I returning to London with a real 'do or die' muscular yearning that resulted in me spending the last month sweating myself silly at Fierce Grace.
The "FG" brand has a well-deserved reputation for itself as the home of London's sassiest hot yoga studios. From my very first session, I felt an equal, endorphin-heavy rush of self-importance and selflessness. Fierce Grace is not a 'get fit' programme. It's a 'get fierce' programme. Every session leaves you stronger, more flexible, and – perhaps most importantly – more self-aware with a variety of classes lasting between 50 and 90 minutes (The Deep Core, 75 minutes of floor-based alignment and body-opening, takes my personal cake) for all skill levels: beginners to seasoned yogis.
It all came to a significant realisation when I was invited to celebrate the launch of Danone's new Light & Free range last week. Though I was excited to try the brand's new 0% added sugar and 0% fat Greek-style yogurts, spending a morning rebounding and trampolining had me feeling entirely fierce – even surrounded by beautiful fitness models and HD camera lenses.
My whole approach to my body has changed. Rather than being fitness-crazed and comparison-friendly, I found myself fueling up on high-protein, low-calorie Light & Free's and rebound myself into a sweat with complete confidence, lightness, and – dare I say it – freedom.
That is an epiphany worth having.