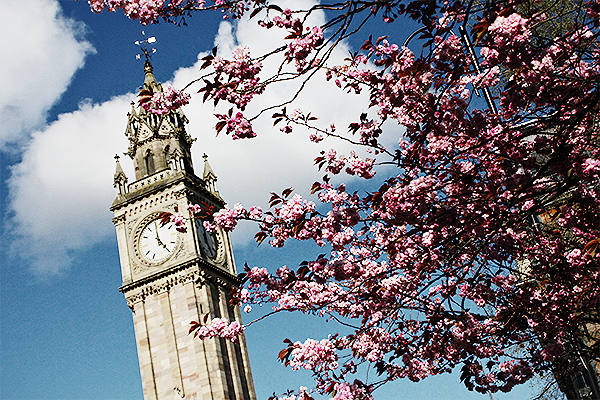 Until Belfast, I had never been to Northern Ireland.
Thanks in part to it being the epicentre of mass political conflict (which I'll touch on shortly), the one hour flight never seemed to be convenient enough. That is, until last weekend.
I spent two emotional days in Belfast. Days that included one heart-wrenching mural tour of Fall's Road, one incredible hidden restaurant experience, a long-awaited visit to the Titanic Museum, and much more.
I never would have expected it, but I think Belfast might just have changed my life.
As per plane-food-abhorrent-usual, we arrived relatively starving so made a beeline for The Crown Liquor Saloon on Great Victoria Street. The beautiful Victoriana pub was – in its own words – "one of the mightiest Victorian gin palaces" and still hosts a number of tradition arved-mahogany booths with pride. Though the main bar area feels like a stout-scented step into years gone by, the upstairs dining room serves modern, wholesome faire in an equally beautiful setting.
Just with a few more chandeliers.
After my first traditional Irish Stew (9/10) and sip of Guinness (chased with a glass of red), The Boy and I set off to explore the city.
It was underwhelming. Not necessarily bad, but heavily industrialised and built around a shopping district with very to offer besides shopping or drinking.
Things I don't mind, obviously, but not they're reasons I travel.
We made the most of our unusual city wander, tried and failed to locate some live music, and went to Hadskis for dinner. But that deserved some blog love of its own.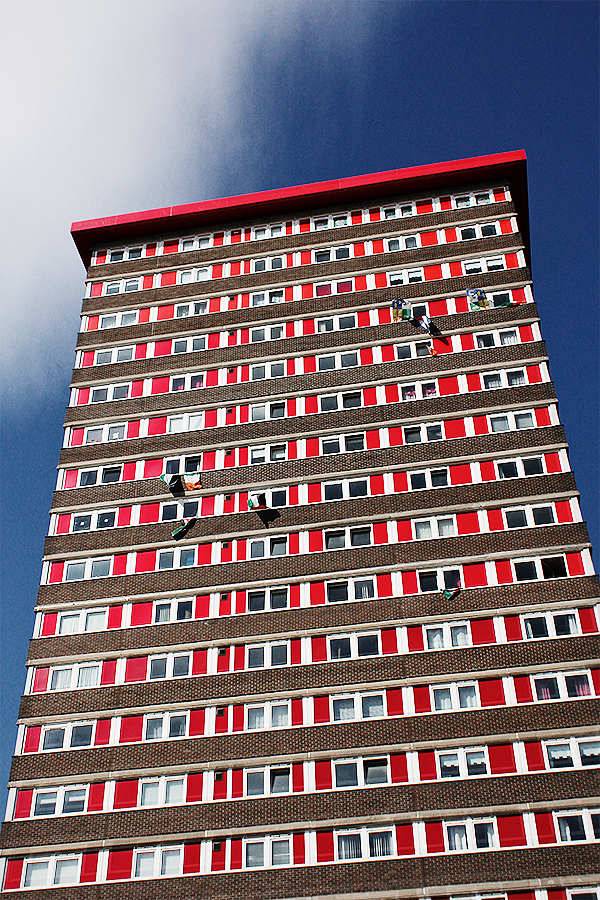 The next morning we walked to the meeting point for The Falls Road Mural Tour surrounded in nervous energy. All I knew of the tour was that it would last a few hours and that it was conducted by a former political prisoner of the IRA.
Four hours, two miles, and one thousand choked tears later, my life had changed.
Our guide, on paper, is the type of man I would have crossed the street to avoid. At the age of 18, he was arrested when caught planting a bomb in City Hall during the British/Irish conflict and spent the following twenty years in jail.
Though ignorance would be bliss, I was constantly aware that he was the type of man who killed innocent people while also being the type of man who experienced episodes of sectarian conflict that changed his and his family's lives. He lived a battle of Catholic and Protestant, republican and loyalist, 'nationalist' and 'unionist', et al.
Though he now participates in these tours to aid the peace process, it was a tough dichotomy to experience.
As we walked the consistently attacked murals of Fall's Road, our guide's personal experience brought the city's tortured history to life in a way I couldn't imagine.
From Divis Tower to Milltown Cemetery, we experienced an often overwhelming but personal introduction to The International Wall, Rememberance Gardens, Irish Republican History Museum, feminism, hunger strikes, and memorial after godforsaken memorial.
Death holds an omnipotence on Fall's Road.
But it is important. So important. Though my personal beliefs have only ever aligned with love and compassion, being thrust into the residual centre of hate and conflict taught me more than I could possibly give literary justice. Our guide (who will remain nameless, for obvious reasons) has transformed from a frightened and violent teen into an educated and politically passionate force in the peace process. Ten minutes with him was worth the £10 alone.
If you find yourself in Belfast, or anywhere near, do not miss out on this tour.
Drenched and emotionally drained, we decided to head back into town via shared black taxi (you simply wave down a cab, as long as there is a seat spare, and split the cost into town!) to indulge on some meat and cheese at Muriel's.
After a night of blissful coupledom, we set off for a walk through Queen's University and its neighbouring Botanical Gardens the following morning.
Holla to the Walk o' Shame-ers I saw on the day.
Winding through a collection of unidentified streets west of the River Lagan, we eventually arrived at St George's Market to explore the last surviving covered Victorian market in Belfast. With live music, smiling crowds, local crafts, and the best Cuban sandwich I've had this side of the Atlantic, it was an hour very well spent.
The main attraction of the day, however, was a long-awaited trip to the Titanic Belfast.
The Titanic is, without a doubt, the best museum I have ever been to.
Part monument to Belfast's maritime heritage, the museum is actually situated on the site of the former Harland & Wolff shipyard (where the RMS Titanic was built) and holds an expertly curated collection of memorabilia, interactive exhibits, and immersive education of the highest order. We're talking everything from a theme park-style ride through the shipyard to supersized footage of Titanic's underwater discovery.
I wouldn't want to spoil the intricacies of the experience for you, but I highly suggest getting there first thing in the morning and leaving yourself a few hours to explore.
(Side note: While I found the gift shop all a bit bizarre, I couldn't resist a beautiful man offering to buy me a Heart of The Ocean.)
I'm not sure I would return to Belfast for a second time, but exceptionally thankful I made the first.