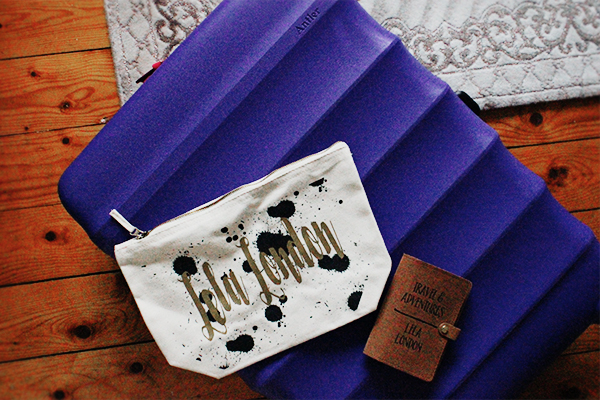 As a travel blogger, I have wrecked my fair share of luggage. Both carry-ons and full-sized suitcases have never been able stand a chance against my 'if I can carry it, it's fine' approach to jet-setting.
Antler changed the game. Finding myself scheduled on a set of trips that gave me multiple turnovers under 24 hours, I chose to pack the Juno with everything I needed for every trip: Italy, Florida, Mexico, Belfast, and Lanzarote. I have hoisted it up the steps of the Underground, through unfamiliar city centres, and in and out of an immeasurable number of taxis without a single issue. The ridged shell is incredibly tough but lightweight (only 4.2kg) and, thanks to 360 degree spinner wheels, super easy to manoeuvre.
In addition to that, my two personalised Tillyanna cases – for beauty products and passports, respectively – have helped me build a utilitarian sense of home away from home.
Irreplaceable style statements, to say the least!
Shop The Post:
The Large Juno Suitcase from Antler
Personalised beauty case and passport holder from Tillyanna Designs