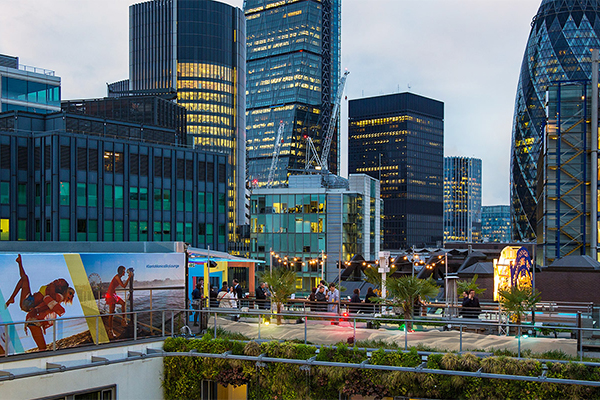 Montezuma:
Shortly after being awarded Club of The Month by GQ Magazine, Kensington's new luxe underground haunt – Montezuma – was named Best Boutique Club at The London Club & Bar Awards 2016. Naturally, I had to check it out. I booked a table through Velvet PR (their communication is second-to-none and they have the connections to book tables that seem otherwise unbookable), donned my highest heels, and spent the evening dancing until we quite literally got thrown out.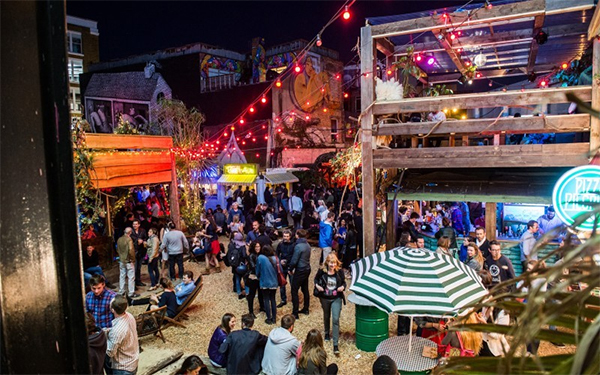 Rooftop pop-ups: Last Days of Shoreditch and Santa Monica at SkyLounge:
Until August 27th, The Last Days of Shoreditch – seen above – plays host to rooftop crazy golf, fifteen rotating street food vendors, five bars, and an incredible general atmosphere every Thursday to Saturday. It is an absolutely delirious ruckus of fun.
In similar temporary fashion, the Santa Monica Tourism Board has taken over the rooftop bar of the DoubleTree Hilton to create Santa Monica at SkyLounge – a Summer residency that brings all things vibrant and beachside to the sky, alongside incredible views of The Gherkin and The Shard (seen at the top of this post). Don't miss out on the frozen margaritas or fish tacos – they're only there until September 30th.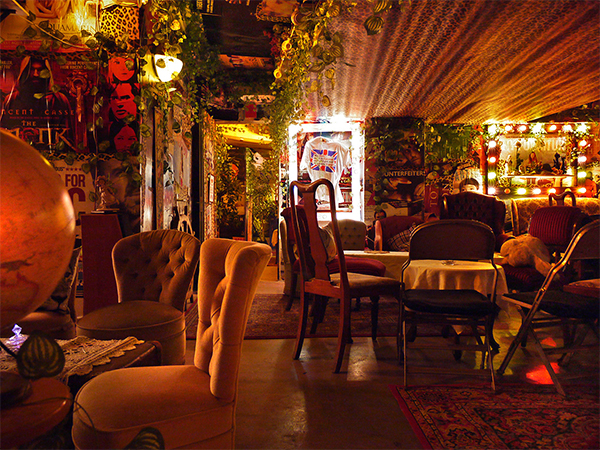 Little Nan's Rio Bar:
Little Nan's newest launch – The Rio Bar – lives in the multi-roomed basement of Dalston's Rio Cinema and may, in fact, be the coolest place I've been in years (making it brutally devastating that it closes August 14th). Upon entering the 'secret vaults', you grab a few teacups from the wall and settle in to a kitschy 90s den for a two-hour slot of bottomless teapot cocktail (alongside unlimited Pic 'n' Mix and popcorn, should you fancy it). The time-travelling menus are hilarious, vibe is infectious, and music is, well, infamous.
You'll see what I mean.
Bone Daddies Old Street:
Though it only opened only yesterday, Bone Daddies' new Old Street branch combines all the things I love: incredible food (if you have yet to taste their Kushikatsu skewers or signature ramen, you're missed a trick), cocktails (served from a shiny new open kitchen and bar), and floor-to-ceiling glass to trap the Summer sun. I will be holding up the bar here for months to come.
Competition: Win a VIP table at Montezuma for you and your friends (worth £500!)
As mentioned above, Montezuma is 2016's 'place to be seen' so I have teamed up with Velvet PR to give one lucky reader the chance to spend a night at their own VIP table – with all of your friends! The prize includes bottle service and an exclusive area to drink, dance, and celebrate (making it perfect for special occasions). See below for the terms & conditions. Good luck!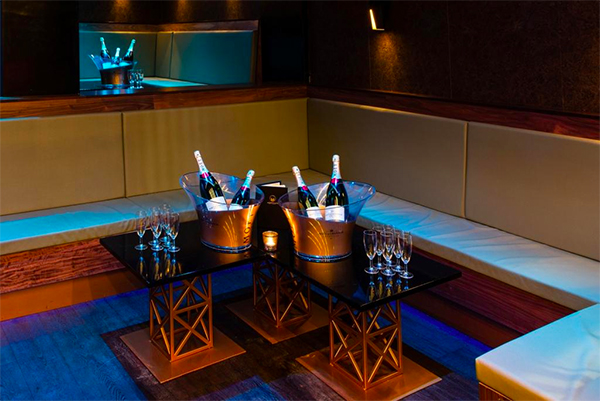 T&Cs:
– Enter using the Rafflecopter widget, above
– Competition ends June 28th 2016 at midnight (GMT).
– You and all your guests must be over 18 and bring ID
– Groups of less than eight may have to share a table (so treat more of your friends!)
– Anyone who turns up drunk may be refused entry
– Free entry for girls on your list before 11.30pm. Any guys on your list will pay a £20 entrance fee (If you – the winner – are male, however, you do not have to pay entrance)