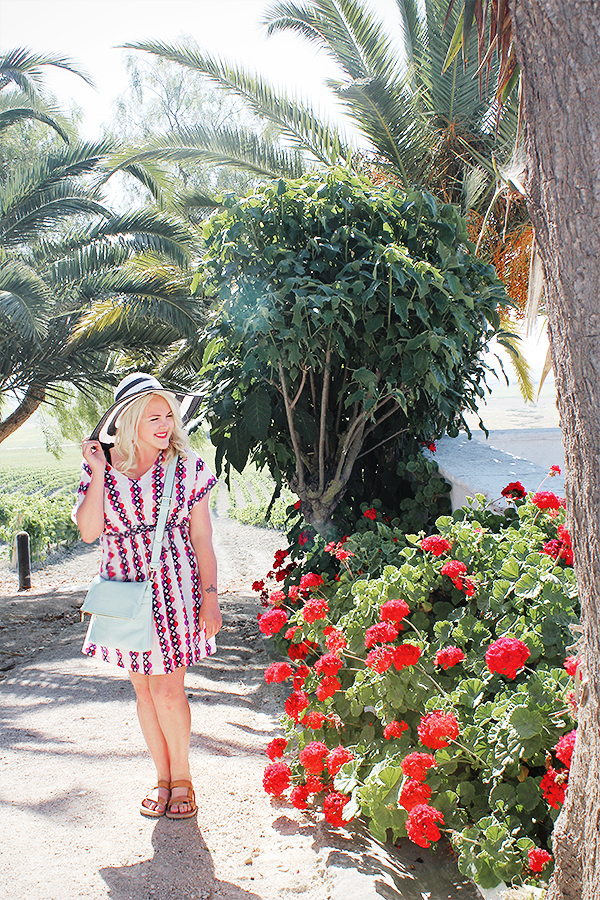 In my adult life, I have been nothing more than neutral when it comes to sherry. Though my experience has been limited, I've had a few objectively nice dry sherries and my fair share of sickly sweet dulce sherries that have made me crave a stomach pump.
This made an immersive invite from the world's best-selling Fino, Tio Pepe, an necessary expedition.
If getting to know a sherry of such stature (quite literally from the ground up) couldn't make me a sherry fan, nothing would.
To Jerez!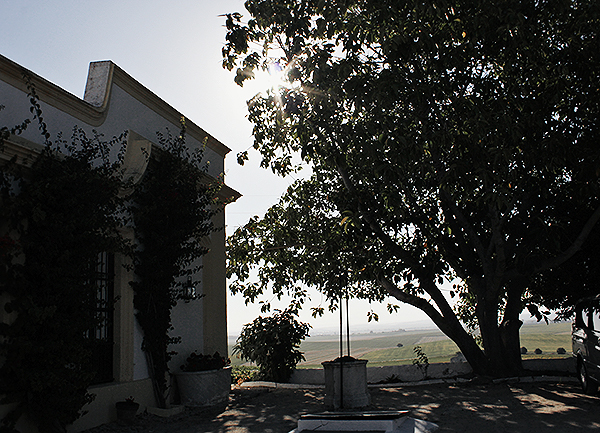 Spoiler alert: Our first dinner (which I will detail in my upcoming Jerez travel guide) turned me into an immediate superfan.
We began our first full day in Jerez at Vina La Canariera, Tio Pepe's 40,000-hectare vineyard. Unusually, the Palomino Fino grape – which produces Tio Pepe – thrives in the chalky albariza soil of Jerez. When rainfall peaks between October and March, the naturally spongelike soil allows for complete symbiosis with the grapes and land, meaning quality is consistent and no pesticides are used. All in time for a delicate hand-harvesting process to start between August and September.
The rest of our day was spent exploring the Gonzalez Byass (Tio Pepe's producer) bodegas – a cavernous collection of conservationist cellars filled with active casks from floor-to-ceiling. It is an unusual and beautiful thing to behold; 300-year-old cherry wood barrels, roofing created with leaf tapestries, a collection of celebrity-signed casks (Picasso, Spielberg, et al), a few glass-walled casks to watch the floor develop, and more.
I was especially pleased to find out that the bodegas' used barrels are actually sent to Scotch Whisky producers for use during the maturation of the premium spirits (Dalmore distillery use 30-year-old barrels in their 18-year-old single malt). Which also helps explain my regard for Dalmore.
After a while, we met with Antonio Flores – the winery's impossibly charming oenologist – to discuss his personal and professional experience with Tio Pepe. Each year, his bottle-minded selection process begins with marking the best 100 casks from the selection which survives the Summer. He then watches them closely through Winter and narrows the selection to a final 60 casks – based on the activity of the floor – come Springtime.
Antonio very kindly taught how to taste directly from the cask and handle a venencia (the narrow, cylindrical sword/cup-looking hybrid) in Tio Pepe's special sub-layer bodega.
Fun fact: The founder of Gonzalez Byass, Manuel Maria Gonzalez Angel, named 'Tio Pepe' after his 'Uncle Joe' who created the white in 1841.
Our last hour with Antonio was spent conducting a sherry tasting in one of Gonzalez Byass' many hidden quarters before heading to lunch – and a significantly increased number of Tio Pepes – on site.
There is no doubt about it: Tio Pepe is a food lover's sherry. Served chilled, the crisp and delicate Fino is nutty enough to enhance any dish without overpowering the palate. We paired ours with Gonzalez Byass' daily menu of scallops (underneath a Amontillado Vina AB reduction) & green beans, duck, and a honey cheesecake.
As you'll see in my upcoming guide to Jerez, the love affair with Tio Pepe had only just begun…
What  I Wore:
Hat from Anna Field
Mint blue leather handbag from Smith & Canova
Dress from Boden (similar here)
Sandals from Teva