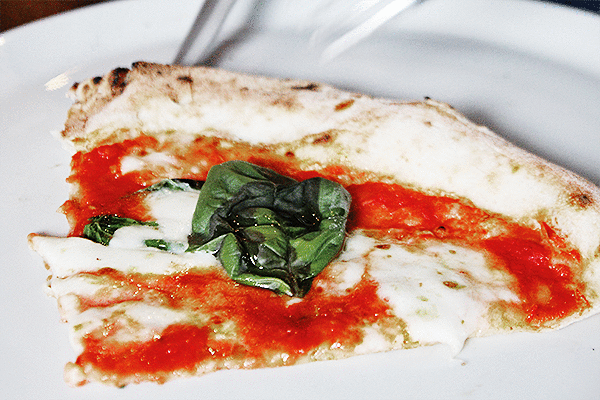 Donna Margherita: when a restaurant is so good you're scared to write the review for fear you'll never get a table again.
Where do I even begin?
Donna Margherita doesn't look like anything special from the street. Without an insider tip, I would have passed it without a second thought.
It would have been a real mistake.
Donna Margherita is personified in Gabriele Vitale – its owner, Head Chef, and authentic-as-they-come Italian. From the second my dinner date and I sat down, Gabriele flooded us with warmth, excitement, and a menu so genuinely Neopolitan we couldn't help but order a little bit of everything.
Honestly, if the food wasn't so incredible I'd probably go for the family feels alone.
Over the course of a few hours, we indulged in freshly-baked Focaccia (smothered in their house Sicilian olive oil & balsamic vinegar), Gaetan l'aulive, fried polenta, bruschetta, the world's best aubergine parmigiana, an al dente pasta to rival the freshest of south Italy, and quite honestly the best margherita pizza I have ever had the pleasure of tasting…
Quality tomatoes, mozzarella, extra virgin olive oil, parmesan and fresh basil folded like it would be in Napoli. Simple. And fiercely delicious.
Intoxicated by the kitchen's continually fresh aromas (ones you could likely smell from 100 feet away), it seemed sensible to honour the restaurant's incredibly broad wine menu with savoured sips of Albente Feudi Di San Gregorio which – like Donna Margherita – is world-class yet modest to potential fault.
Take everyone you know. And tell Gabriele I sent you.