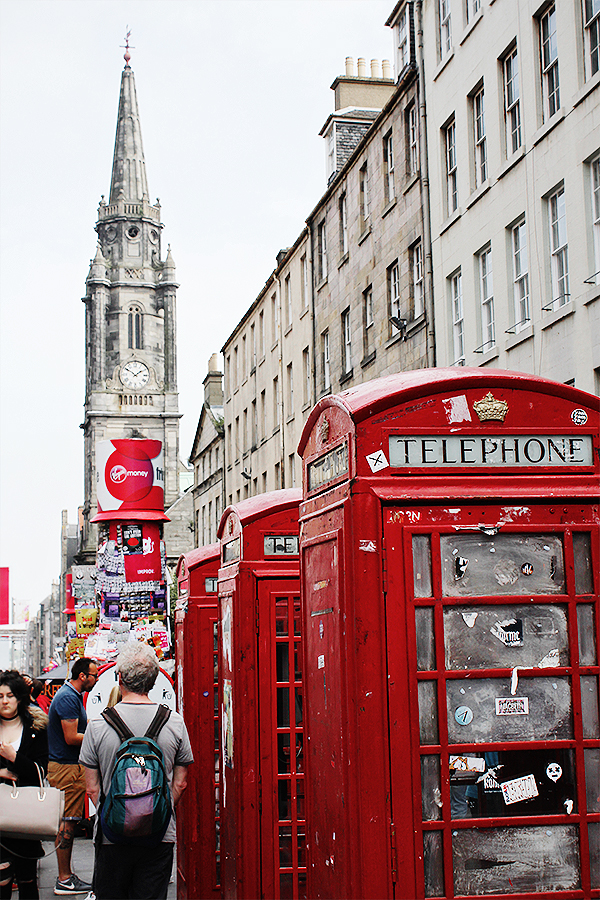 Edinburgh Fringe . The world's biggest festival. And we're talking big. This year alone there were 50,266 performances of 3,269 shows in 294 venues.
I went in with next to no preparation. Dummie style, if you will.
Over four days, I laughed 'til I cried, ate 'til I hurt, and walked 'til I genuinely broke my shoes.
All of that and more in my latest labour of love: Edinburgh Fringe For Dummies, below…
What is Edinburgh Fringe?
A festival so diverse, enormous, and spectacular that you would be forced to have a bad time.
Launched in 1947, Fringe/Festival Fringe/EdFringe brings both established and amateur performers together to entertain their audiences with music, comedy, dance, theatre, poetry, musicals, and everything in between over three weeks. At any given time, there can be hundreds of acts performing across the city. Venues range from bars to concert has to simple streetside pop-ups and host a mix of paid-for, free, ticketed and unticketed shows.
While planning is key to "pack it all in", you can genuinely find a Fringe performance (and their chosen flyer distributor) around every corner. Discovery is half the fun.
What are the best shows at Edinburgh Fringe?
The comedy at Fringe is simply unparalleled. My personal highlights were the dulcet lolz of badass political feminist Bridget Christie, her snarky genius of a husband Stewart Lee, failed honey-toting con artist James Acaster, and the surprising hilarity of the crudest man outside of porn, The Upper-Class Rapper.
My personal highlight, however, was RashDash's Two Man Show; a patriarchy-popping performance of equally commendable music, dance and theatre in which two (sometimes fully naked) women play two men. The was smart, challenging, explorative, and brave – exactly what I hoped to find at Fringe.
How do I book tickets for Edinburgh Fringe?
Tickets are released on their website roughly two months before Fringe. While many shows don't require a ticket, "big" comedy acts tend to sell out before the Festival launches so it is strongly advised to book any ticketed event you fancy as soon as you come across it.
When you arrive in Edinburgh, you simply head to the main office (on the Royal Mile), scan the card you used to purchase the tickets, and they all print out automatically.
For free and unticketed shows it is advised to get to the venue 30 minutes beforehand as anything that receives a bit of hype can draw crowds larger than the venue
Note: Free shows are, indeed, free of charge but it is Fringe tradition to donate what you think the show is worth to the performer as you leave (I would suggest around £5 if it is good. £10+ if great).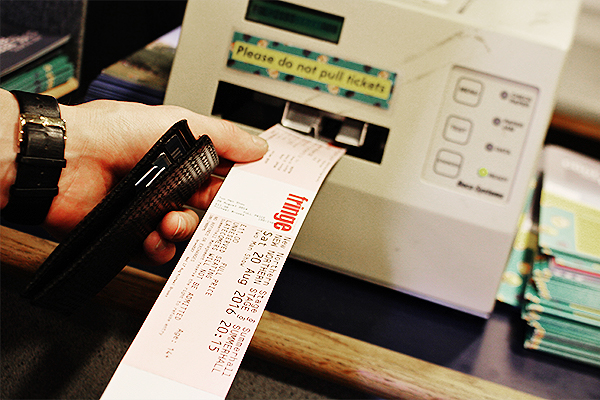 What else can I do during Edinburgh Fringe?
Though it may be down to personal taste, I found there weren't many shows I was interested in seeing happening before 11am. I did a range of things to fill my free mornings and took a number of breaks between shows to explore (recommended) because – no matter how good the shows are – hours of constant seated "amusement" is a tad overwhelming.
So, what else can you do?

Tron Kirk –
This local market is a gem inside a gem as it is actually homed in a Gothic church. It hosts an impressive range of local arts and crafts – even swords – alongside a stained glass-lit cafe area.

Climb Arthur's Seat –
Hiking Arthur's Seat – Edinburgh's extinct volcano – in heeled boots was, without a doubt, the most difficult hour of my time at Fringe. We decided to tackle the 825-foot ascent (just past the award-winning Scottish Parliament Building) expecting relatively comfortable trails. Of which there are none. Though the hills themselves have multiple trails that boast views over Edinburgh, the trail to Arthur's Seat is the steepest, rockiest and – thankfully – most beautiful of them all, finishing with panoramic views. Hiking boots are recommended.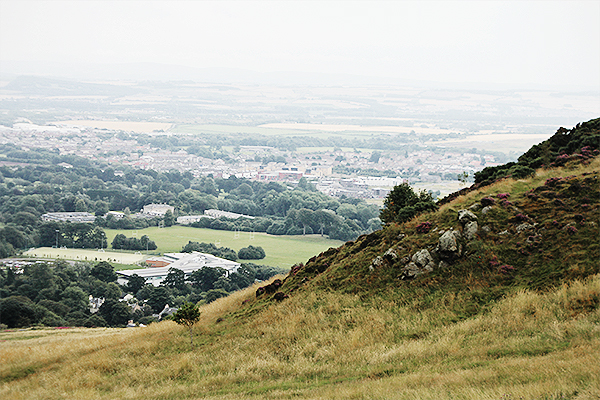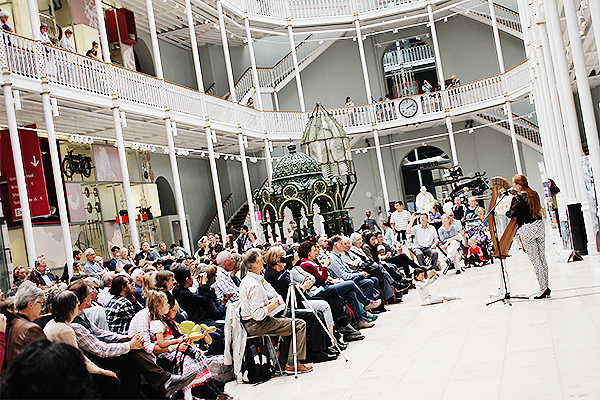 National Museum of Scotland –
I had been to the (free!) museum on my last visit to Edinburgh but completely missed out on the secret rooftop views! I discovered its fairly unsigned spiral staircases while browsing a few wings I didn't have time to visit previously and was shocked to find the castle-level viewpoint almost completely empty!
The museum – hosting a Fringe harpist at the time- was as wonderful, whimsical and wedding-worthy as it was the first time. I now can't imagine a visit to Edinburgh without a pitstop.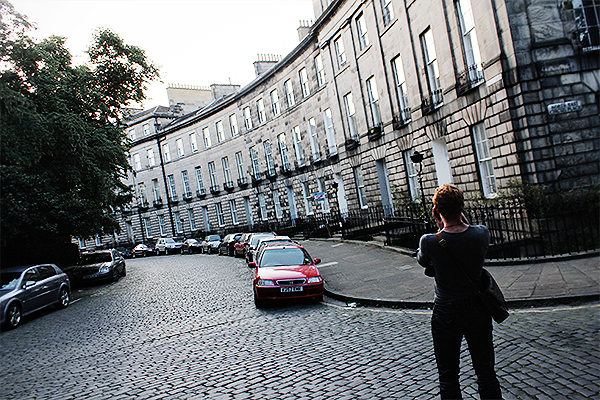 Find film locations –
There are some fantastic film locations in Edinburgh that really give you the vibe of the city. We made a point to visit Shallow Grave's exterior shots on Scotland Street but you can find a very comprehensive list (to amend to your tastes) here.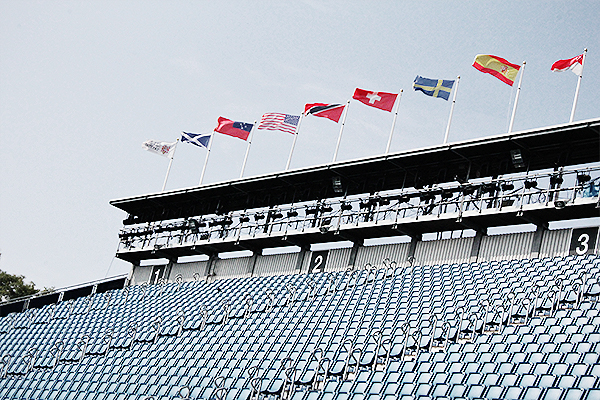 Watch The Tattoo –
The Royal Edinburgh Military Tattoo, though celebrated, can cost upwards of £170 during an already-spendy visit to Fringe. My suggestion? After getting your Fringe fill, head parkside along Princes Street to watch the fireworks burst over Edinburgh Castle (around 10pm) for free.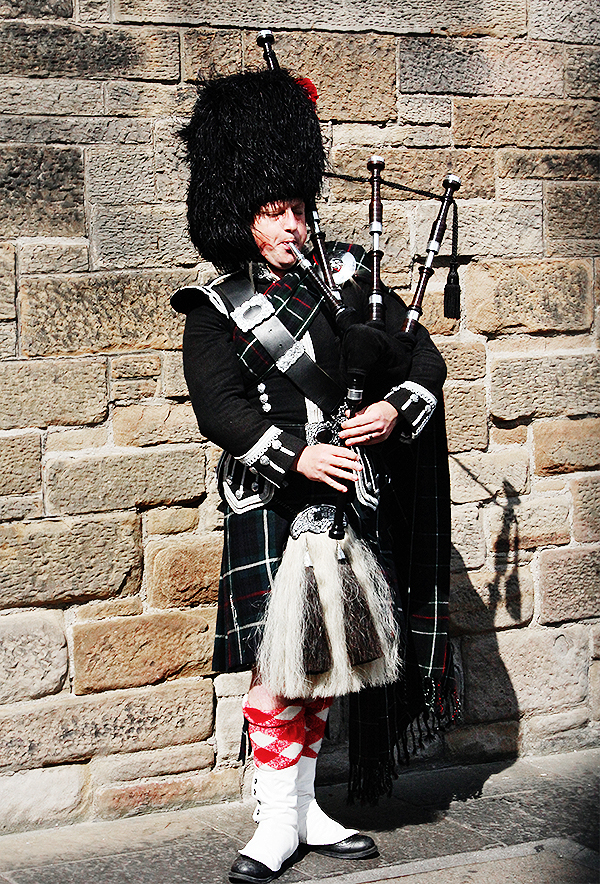 Get lost! –
I have yet to find anywhere in the world as fun to get lost in as Edinburgh. Though the central streets and alleys are split across an above-ground and exposed "underground" layer, every one of them seems to hold unique magic of its own. Part stunningly medieval, part sickeningly hipster, part sincerely MANIC (during Fringe, particularly).
And obviously, to replicate a Lela at Fringe experience, you can rinse all your spare time to eat and drink…
Where should I eat and drink in Edinburgh?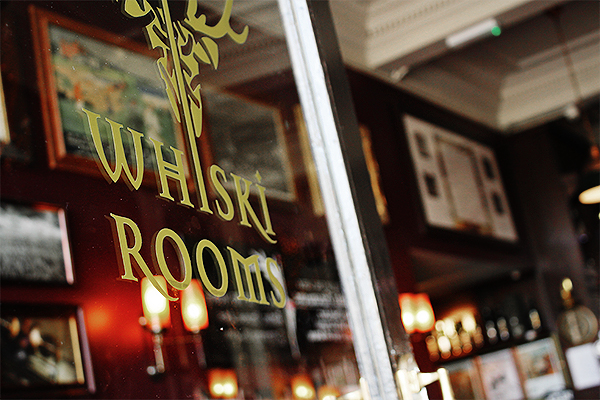 Whiski Rooms –
Adorably rough around the edges. Slightly refined traditional Scottish faire. Must try the cullen skink and whiskey flights. Must avoid vegetarian haggis (space food).
4-7 North Bank Street, Edinburgh EH1 2LP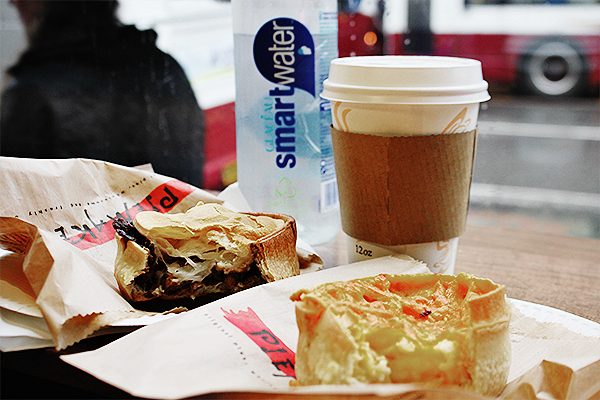 The Piemaker –
Enormous menu of cheap, delicious pies. Excellent for hangovers.
38 South Bridge, Edinburgh EH1 1LL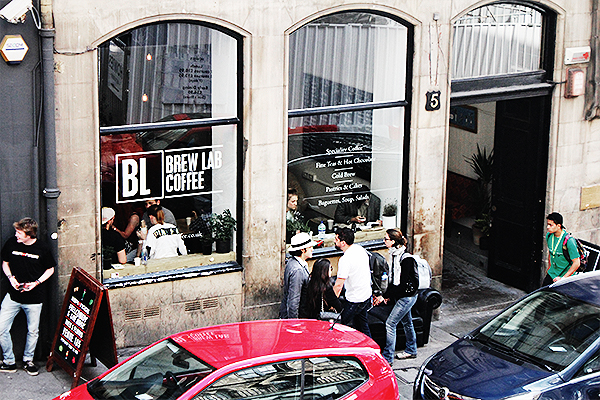 Brew Lab Coffee –
Quirky coffee shop with single origin brews and artisanal produce. I genuinely wish there was a London outpost. (Make room for the peanut butter brownie.)
6-8 S College St, Edinburgh EH8 9AA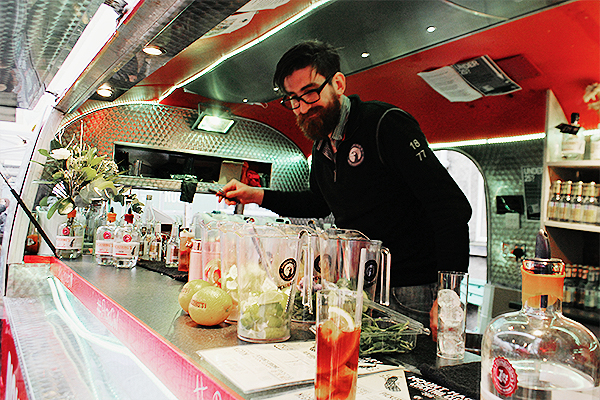 The Pickerings Airstream at Summerhall –
Having fallen in love with Pickerings Gin on my first visit, I couldn't wait to return to their Airstream Cocktail Bar (this time in much better weather!) to fill the gaps between a few shows at Summerhall. The atmosphere – and neighbouring street food – kept me jolly well into the evening.
Summerhall Pl, Edinburgh EH9 1PL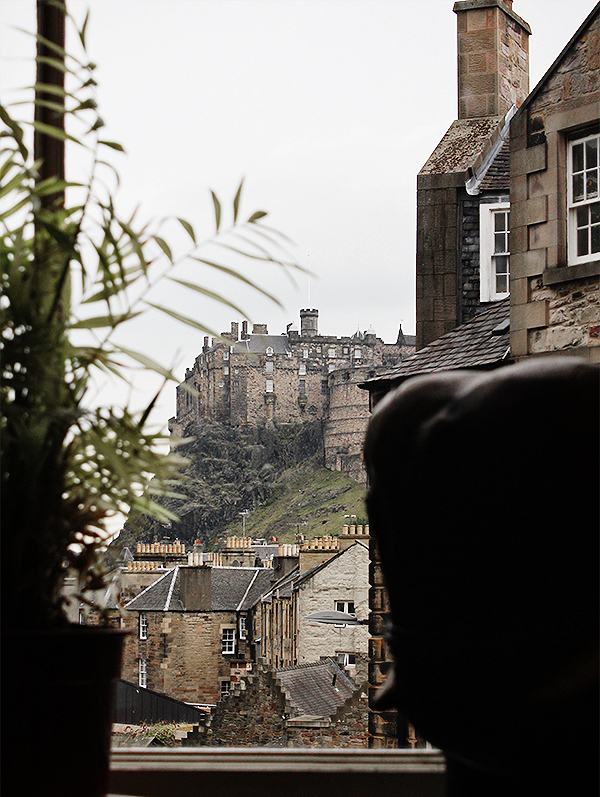 The Elephant House (Harry Potter Cafe) –
The ultimate in reader/writer-friendly cafes. Because JK Rowling wrote Harry Potter here while gazing out the windows at Edinburgh Castle (cough HOGWARTS cough).
21 George IV Bridge, Edinburgh, EH1 1EN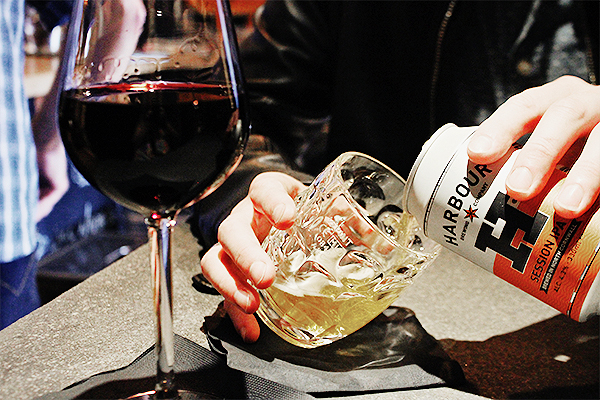 Nine Cellars –
I saw a number of shows at infamous comedy venue The Stand so was delighted to hole up with some brilliantly selected wines in this basement bar between rainy queues.
1 York Pl, Edinburgh EH1 3EB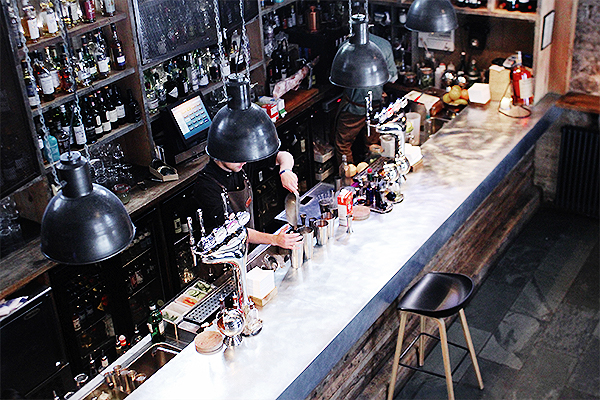 The Devil's Advocate –
Unbelievable cocktails and quality, seasonal Scottish produce turned into unique gastronomic experiences. The grilled halloumi, charred watermelon, mint, lemon & black pepper starter was perfection – like everything else – and the Spice Trade (a "Bloody Mary" with Glenfiddich 15 year old Whisky) is my new bar cart recipe of choice.
9 Advocate's Cl, Edinburgh EH1 1ND
How can I get to Edinburgh from London?
From London, your best option is Virgin Trains. Flights actually take longer, door to door, and Virgin can get you to Scotland faster than other train services can get you to Cornwall with no check-in times and lots of space to roam and eat.
Where should I stay during Edinburgh Fringe?
Though I have stayed in some beautiful hotels in my previous trips to Edinburgh, I chose to stay in a beautiful third-story walkup on the edge of New Town this time. (Interested in the latter? Clicking this link will get you £20 off your first Airbnb stay!)
What I Wore:
Burgundy shirt dress from Calvin Klein (similar here)
Floral print scuba dress (similar here)
My favourite boots, murdered on the ascent to Arthur's Seat. RIP.