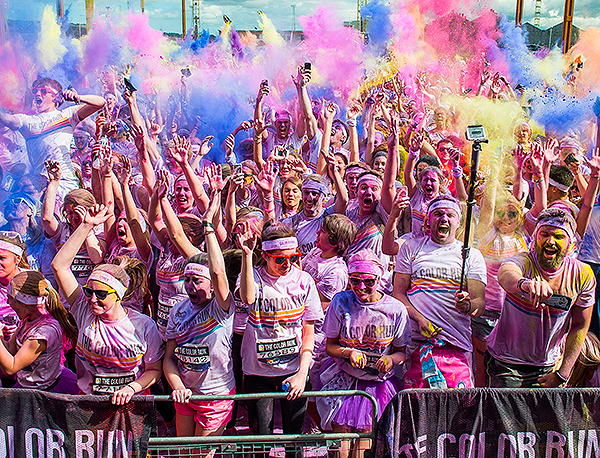 It's time to dust off your trainers and get your sweatbands ready. I have teamed up with Skittles to offer five winners and their friends the chance to take part in the original, happiest and most colourful fun run in the world, The Color Run, on Sunday September 4th in London!
On top of being showered by all the colours of the rainbow, the lucky winners will also receive a bright Skittles hoodie!
For your chance to win this awesome prize, just subscribe to me on YouTube (where I'll be posting my Color Run adventure!) and tell me which Skittle flavour is your favourite (and why!) in the comments below this post!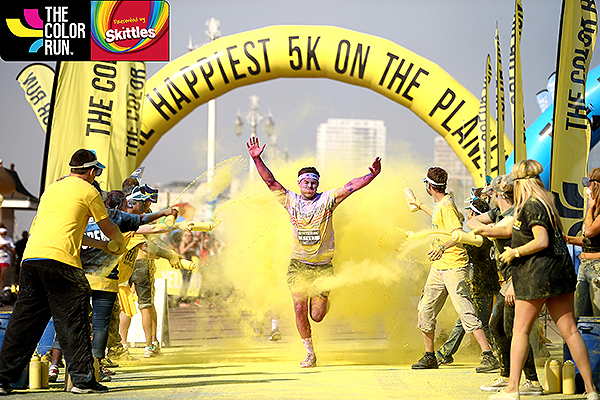 But wait, the fun doesn't stop there! Skittles is also giving The Color Run fans the chance to take part in the happiest 5K on the planet in one of their coolest locations – Los Angeles!
Thanks to Skittles, you and a friend could win the chance to stay at one of LA's top hotels for five nights and will even get to see the sights in your own retro convertible car for a day. Buckle up, throw on those shades and let the LA breeze swoosh through your hair! The fabulous prize also includes two tickets to a fun-filled night at The Comedy Store or the colourful Getty Museum, plus $400 to help with some retail therapy!
To be in with a chance of winning, head over to the Skittles Facebook page and leave a comment on the competition post, telling Skittles who you'd take to the Color Run and why, using #RunTheRainbow #TasteTheRainbow.
Before I jet off to train in the rain (#London!), remember to visit Skittles at the Finish Festival of any UK Color Runs to get your hands on a FREE sample and continue adding colour to your life…inside and out!
Terms and Conditions:
– The winners will be contacted via e-mail on August 16th, 2016 and need to respond within two days to secure their place before the deadline
– The prize is for two tickets per winner to The Color Run presented by Skittles on Sunday 4th September in London
– You must be resident in the UK to enter and over 18 years of age
– There will be TEN winners and the prize is as specified
– Winners must register online via an e-ticket sent to them by Friday 19th August
– There is no cash alternative
– Transfers/travel costs are not provided
– If the event is cancelled outside of Skittles control, there is no substitute prize.
The LA competition opened on 09.03.2016 and closes at midnight on 30.09.2016. It is open to UK residents (England, Scotland, Northern Ireland and Wales) aged 18 and over. Terms and conditions apply – visit www.wrigley.com/uk for full details.