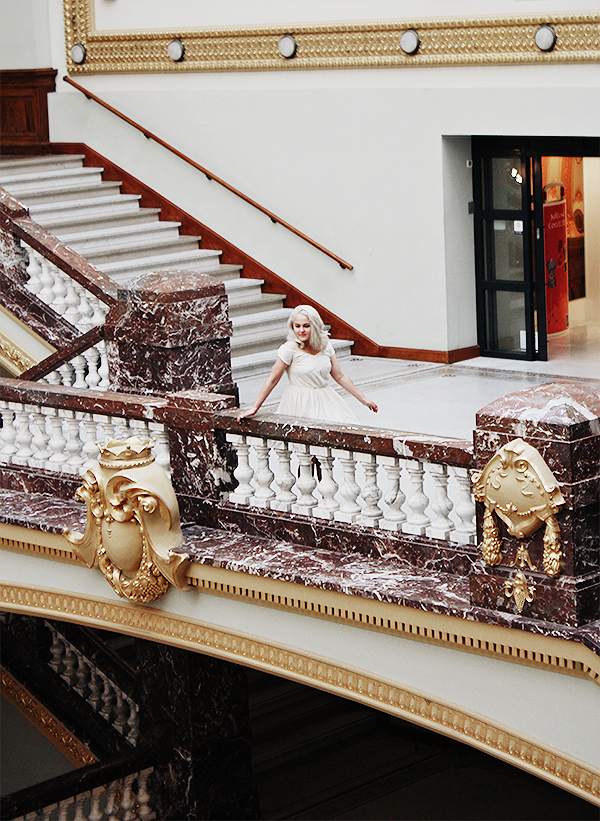 When the invitation to discover the culture (and cocktails!) of Antwerp with P&O arrived, I think I was as excited to experience the sea-faring overnight commute as I was the city itself.
But we've already covered that.
Rather out of character, I left the entire experience up to fate. I let everything just…happen. I refrained from intensive itinerary-making or fact-finding during our journey from Hull to Rotterdam; I wanted Antwerp to be a complete surprise. For better or worse.
And boy, was it…
I have blogged everything I didn't have time to witter on about in the vlog, below, but hope you enjoy both as much as each other!
We arrived inside the architectural masterpiece that is Antwerpen-Centraal not too long after reaching Rotterdam and were keen to explore as much as we could as fast as our feet would allow.
What really took my partner in crime and I by surprise was just how tourist-free the city seemed. Though beautiful, there was a very noticeable lack of cameras, families, and languages. Just how I like it*.
After making a misstep in restaurant choices (learning a very valuable lesson in how hangry feels negates whimsical travel), we set off to set off on our pre-booked city tour with Segway City Tour .
Charlie, my wonderful accomplice, had suggested the activity based on previous experiences and managed to pique my very dubious interest into climbing atop one of the battery-powered vehicles for over two hours.
Truth be told, I became a fan within ten minutes and couldn't stop thinking about the potential locations I could explore on a Segway in my upcoming trips. We covered more ground, history, and jokes than I would have ever imagined; the River Scheldt, Steen Castle (then temporary host of Kurt Perschke's RedBall Project), docklands, old convents, the red light district, Guildhalls, The Brabo Fountain (the central statue created by Jef Lambeaux to honour the city's giant-defeating legend), and more.
Depending on how you look at it, we were fortunate/unfortunate to have arrived on the hottest day of the year so decided to cool down from our Segway tour with some of Foubert's gelato before capping the night off with our personalized beer selections (from over 300 options) at Bier Central.
When in Belgium.
Day Two kicked off with a visit to Stadsfeestzaal – a former festival hall and neo-Classical beauty of a 'shopping mall' lined with elaborate golden details.
We may have spent a bit longer than planned lngerie shopping.
(When in…Europe?)
We followed our spree with an attempted trip to the Plantin-Moretus Museum (closed) and Momu (also closed) before happening upon a few adorable independent shops along Steenhouwersvest and treating ourselves to a micro frite-led lunch from Frituur n°1 (on the corner of Hoogstraat).
Having walked ourselves silly, we were more than happy to pull up a chair at Cocktails at Nine and indulge in a two hour cocktail workshop.
I have been on my fair share of cocktail 'masterclasses' during my blogging career but have never learned as much as I did at Cocktails at Nine. Led by Naushad, we not only delved into the history of cocktail making, but the importance of flavour recognition, temperature, ingredients, and technique when making a truly sensational cocktail.
I got frostbite from the shaking techniques alone (I've left that in the vlog for you as a treat).
Having lost track of the exact number of cocktails consumed, we left the cocktail workshop absolutely starving so danced our way (quite literaly) to Pazzo for Burrata and steak tartare.
When in…any country.
All cocktail-tinged memories considered; this restaurant served my favourite foods better than some of my local favourites.
To round off the day, we climbed to the rooftop of glass-walled Museum aan de Stroom on the Hanzestedenplaats harbour and took in Antwerp's panoramic sunset views.
On our final day, we had a few hours to kill before heading back to P&O – via Rotterdam – so decided to make the most of Antwerp Zoo's train station-side location. Though our expectations were nothing more than hopeful, the zoo (one of the oldest zoos in the world, established in 1843) is above and beyond any I've visited previously. Their family includes penguins, flamingoes, zebras, buffalo, elephants, giraffes, leopards, lions, jaguars, peacocks, marmosets, monkeys, meerkats, deer, and more – all looked after to wonderful standards while the zoo champions research, conservation, and protection of endangered species.
There seemed to be no better way to end the trip than to grab a Belgian waffle from one of the zoo's kiosks (why didn't anyone tell me so they were so delicious before my final day?!) and eat it as we wandered through the flamingoes.
What I Wore:
White dress (similar here)
Collared dress from Chic & Mit (similar here)
Silver slingbacks from Boohoo
*Says the Londoner.