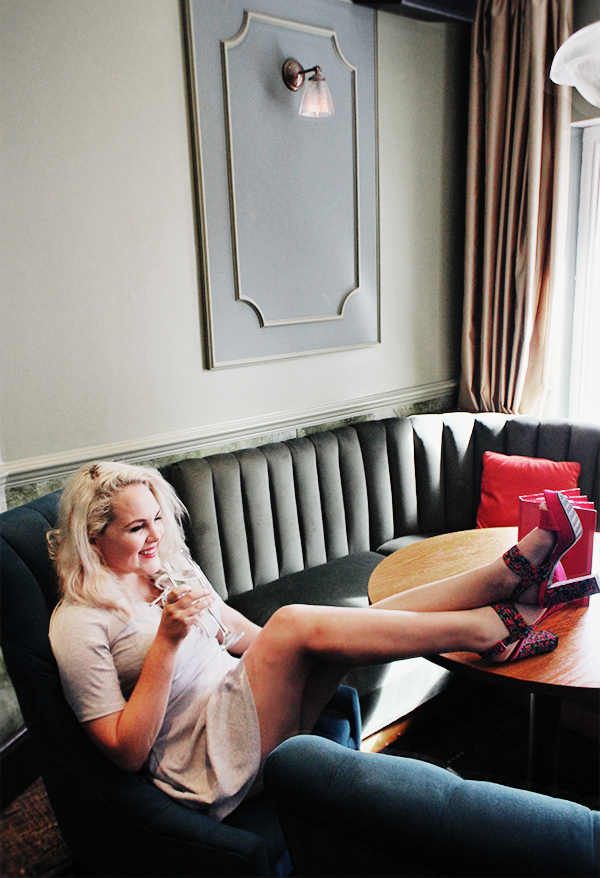 My closest friends would be tasked to find a more Lela London-appropriate brunch than that of burlesque, burgers, and bubbles. When the event for a burlesque class with Miss Polly Rae at The Hippodrome (home to some of my favourite food in London) came in, I could hardly refuse…
The afternoon was a perfect opportunity to not only get my wiggle on, but test drive a few new pieces from TJC's shiny new Bird collection. I got my hands on them just before my trip to Athens and didn't take them off the entire time. Because confidence-invoking talismans for solo female travel rarely come so beautiful (you'll see more of that in my upcoming blogs and vlogs!).
This is the type of afternoon I'd happily repeat every day if I could (with obvious considerations for my waistline and liver).
What I Wore:
This necklace and these earrings from TJC's Bird Collection
Lace-up grey dress (similar here)
Studio Pink Blocked heels from Rocket Dog