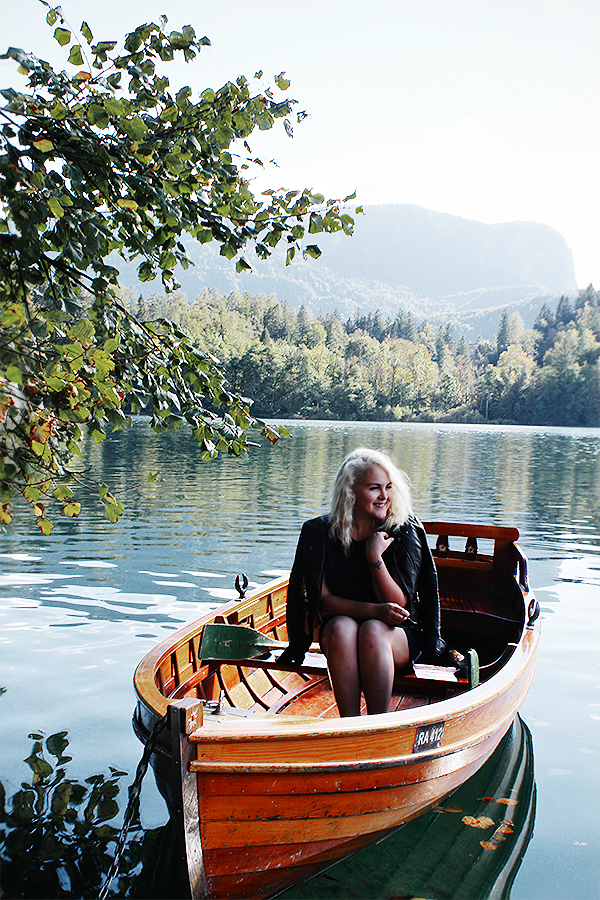 As you know, I fell head over heels for Ljubljana and was a little bit heartbroken to have to leave.
Fortunately, the next stop on my seemingly endless world tour was Bled – a picturesque town at foothills of the Julian Alps and only a 45-minute drive from Ljubljana if it didn't live up to expectations…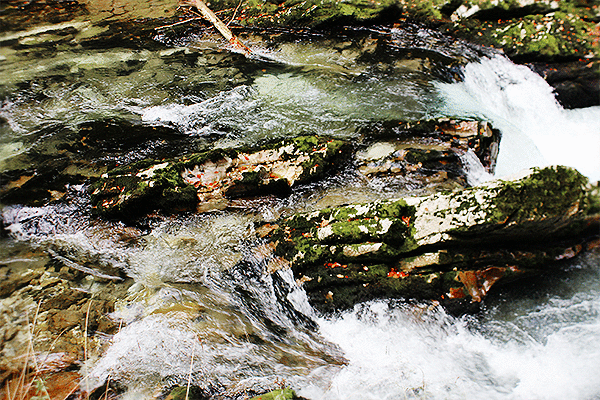 …it didn't take more than a walk to see I may not have given the town enough days in my itinerary. After settling in to our apartment we decided we (the culprits of an impromptu Ljubljanian feast) were too full to eat but wanted to take a walk to Lake Bled and get our bearings for the following few days.
Simply put, Lake Bled is picturesque AF. At almost 7,000 feet wide, the town is built up around the lake (quite literally, medieval-era Bled Castle towers at the top of its North Shore), meaning you have incredible mountains-meet-water views 360 degrees around.
To take advantage of the aforementioned, we spent our first evening nursing a bottle of wine, laughing and catching up on some work while the sun set over the lake.
The next day was potentially the most intense and gratifying of my life thus far. I had signed up for a canyoning and white water rafting adventure a few weeks prior but hadn't actually looked into it further than an initial browse ("Canyoning is essentially hopping around waterfalls!") as I truthfully wanted to check white water rafting 'off the list' somewhere unusual.
Canyoning is not hopping around waterfalls. Not one bit.
It became very clear after driving to the floor of the tallest waterfall in Slovenia, throwing on a wetsuit & harness, and taking on an almost-vertical hour-long hike up its ledge that canyoning would be a severe physical challenge.
And it was. And I am addicted. Using nothing but rope and the mountain's own resources, I climbed, plunged, abseiled, swam, and force-slipped my way from the top to the bottom of a gargantuan waterfall. I breast-stroked through hidden pools, crawled through ancient rock formations, and quite literally free-fell into nature.
I don't think I have ever felt as fierce.
Though it took over an hour to get from top to bottom, I felt the final plunge came far too soon. Next time, I need to bring a helmet-rigged camera so I can savour everything on repeat (and I suggest you do the same!)
After what I can only assume was the biggest adrenaline high of my life, white water rafting felt like a cakewalk. Our guide told us how to handle potential falls from the raft and, after that, I felt pretty indestructible. So much so we actually took a break half-way through (before intense rapids and rocks) to pull the raft onto a rock and use it as a water slide.
Even though I ended up with a massive bruise (from bodyslamming into a curved rock), I would do it all over again in a heartbeat.
On our way back, we took a slight detour through Vrsic Pass – Slovenia's famed road of fifty hairpin turns that ascend and descend the Eastern Julian Alps in acrophobic hellfire. This was truly the only part of the day that scared me (I have a long-running fear of driving off mountainsides from childhood memories in the South of France), but the views were worth it. From the top you get incredible views of the mountains below, The Pagan Girl (a girl's face created out of fragments in the rock), and the feeling of true isolation.
Keep an eye out for the cairns (piles of rocks) at bend seventeen; they're quite a ​quirky homage to the Pass' 1,611 metres of towering natural beauty.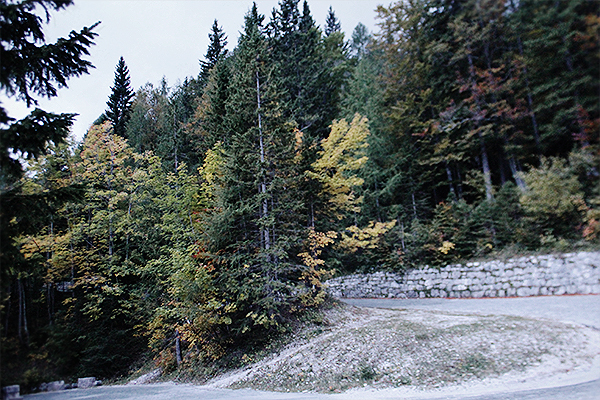 Well and truly bitten by the adventure bug, we started our final full day with a hike up to the entrance of Vintgar Gorge (aka Bled Gorge) – a 1.6-kilometer gorge carved by the Radovna River.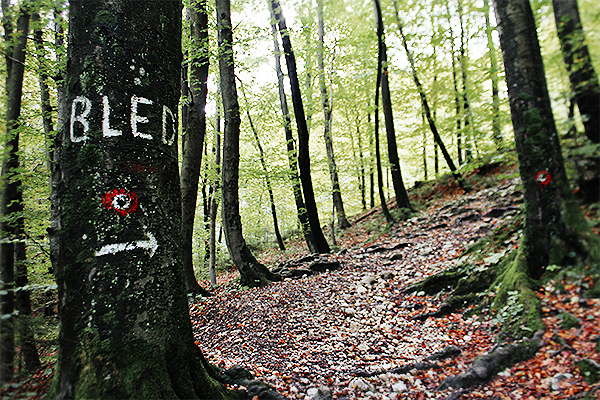 The gorge walk itself is incredibly easy and takes you right through the centre of nature's power.
Naturally, we took off a bit more than we could chew and opted to take another hike up out of the gorge from its lowest point. While we had light and good intuition on our side, the so-called directions (a tree with the word BLED scrawled into it with an arrow) were abysmal and I wouldn't advise tackling the uphill hike through the the trees alone.
I mean, we emerged at the top to a rather sturdy-looking wild horse staring us down. In retrospect, I would have prepared for the hike in advance.
Nonetheless, we took in the views and trailed past the clouds back down to Lake Bled for some well-deserved sustenance. Oštarija Peglez'n – a restaurant offering al fresco dining just behind the first row of buildings in the lakeside – seemed to offer everything we were looking for; enormous, simple, but well-executed dishes under the sun.
Determined to take mini adventures as we made our way around Lake Bled's circumference, our first afternoon stop was at the Lake's Western tip to rent a boat and sail to the lake's pocket-sized island, the imaginatively named Bled Island. Though you can get companies to sail you to the Island from many points around the lake, renting your own boat is cheap and fun. You can row to the Island, ascend the hill, browse the outside of the Pilgrimage Church of the Assumption of Maria, take photos and row back all in less than one hour.
Of course, if you like the idea of a romantic and secluded island you could use the opportunity to pack a picnic and eat it overlooking the lake from the Island's peak.
We would have, but yet another ridiculous hike awaited us: the Mala Ojstrica.
This was the most difficult hike of the trip – not necessarily in length or difficulty but in the last ten minutes where an unsteady, rocky climb turned into a balancing act over a slew of cracked, wet rocks.
There is little safety and no lights, but if you ensure you're wearing the right shoes and tackle it before sunset/after sunrise (I would leave an hour to be safe), you'll climb your way to some of the most beautiful views you could ever image.
And we did. I managed to damage my phone and knock into a few wet rocks. But we did.
I could have easily spent another couple of weeks canyoning, rafting, and extreme-sporting my way across the country but, with flights leaving early the following morning, I decided to reward the holiday's labours with a loaded veggie pizza at Pizzeria Rustika.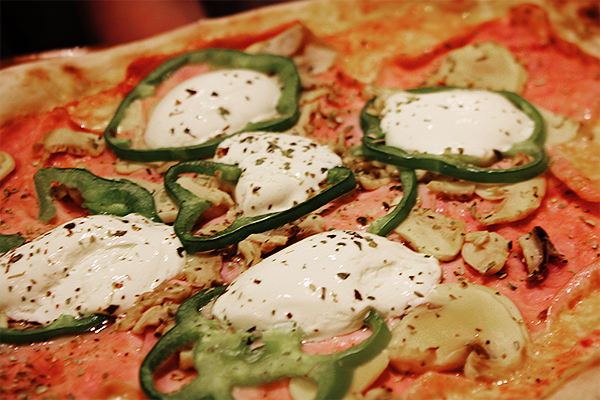 What's life without balance, eh?