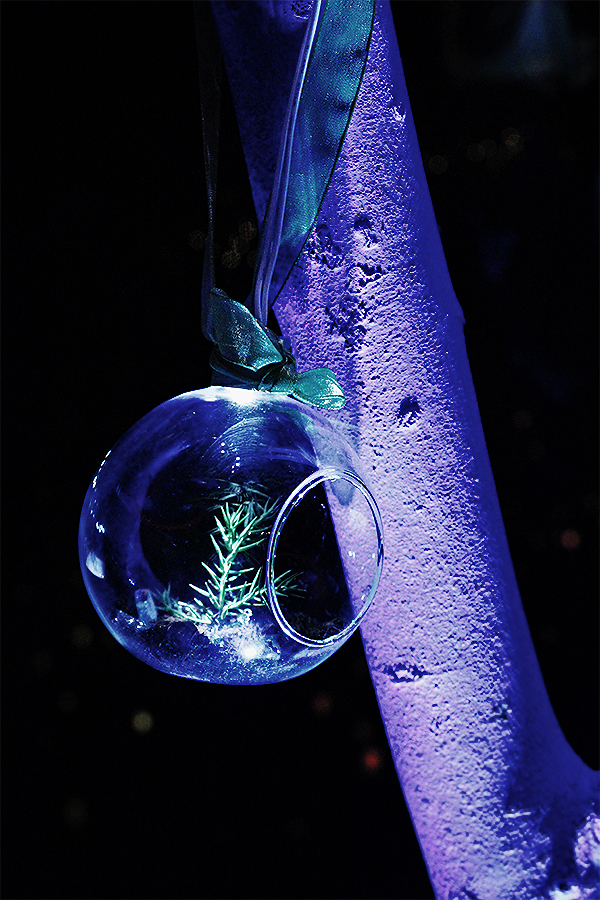 I am lucky enough to get invited to more than my fair share of events but rarely find myself wishing they wouldn't end like I did at last week's party with Bombay Sapphire.
To launch the Bombay Sapphire New Traditions Christmas Collection (five artist-reimagined Christmas installations and Bombay Sapphire-filled cocktail collection), the brand took over Sushisamba and threw a holiday party to endorse boundary-breaking new traditions.
Under the likes of Richard Clarkson Christmas Baubles and DBLG & Brooke Roberts Christmas Jumpers, we sipped on everything from hot gin mochas to the exquisitely reinvented G&T you see below; the likes of which I've managed to nab the recipes for, just a little further down!
Here's to new traditions…
Hot Gin Mocha
Serves three
Recipe:
120ml Bombay Sapphire
3 tsp caster sugar
75 ml Crème de Cacao
3 shots of strong espresso
Long shavings of dark chocolate
Method:
1. Combine the espresso with a teaspoon of sugar in a pan and heat
2. Add the measure of Bombay Sapphire
3. Followed by a serving of Crème De Cacao
4. When it reaches a simmer, remove from the heat
5. Serve in suitable vessel, such as a mug or glass with handle
6. Finish with long shavings of dark chocolate.
Winter Pine Twist
Serves one
Recipe:
50 ml Bombay Sapphire
125 ml Premium Tonic Water
Pine sprig
Cranberries
Lime wheels
Method:
1. Fill balloon or highball glass with ice.
2. Add the measure of Bombay Sapphire followed by the premium tonic
3. Stir gently.
4. Garnish with lime wheels
5. The finishing touches? A single pine sprig and a scattering of cranberries.
See more – including the Stephen Hendee, Studio Boo, and Bompas & Parr installations – Bombay Sapphire's Facebook page!