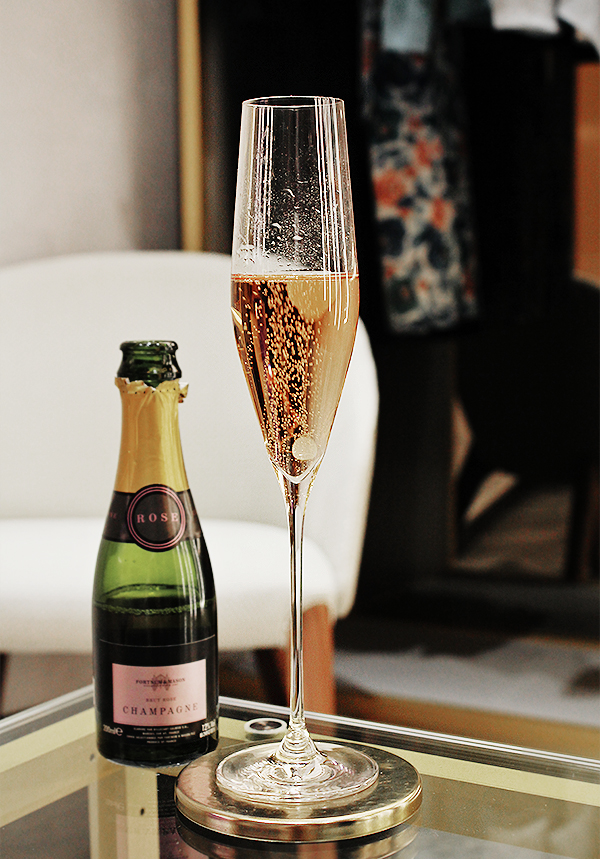 As a travel blogger, I can often be stuck spending more time in airports than I do in air so was head-over-heels to find out that Heathrow Airport just launched "The World's Most Connected Mirror" alongside their brand new Personal Shopping Lounge at Terminal 5.
Along with the help of your (complimentary and all rather adorable) personal shopping, the mirror allows you to connect with friends and social connections to get immediate feedback on desired purchases in real time.
I, naturally, got stuck in as soon as I could. Between sips of champagne, Vuitton-lusting, Harry Potter Store browsing, and cape-twirling in Harrods, I managed to scout the shade I had fallen in love with when trying blue lipsticks weeks beforehand, the MAC lipglass that has always reminded me of childhood, and even a massively discounted early Christmas present for myself (in the shape of a wine-coloured ostrich handbag from Kurt Geiger).
If you're not going to indulge when it's duty-free, when are you?
Shop My Heathrow Personal Shopping Buys Now (or wait 'til you get to the airport for the discount!)