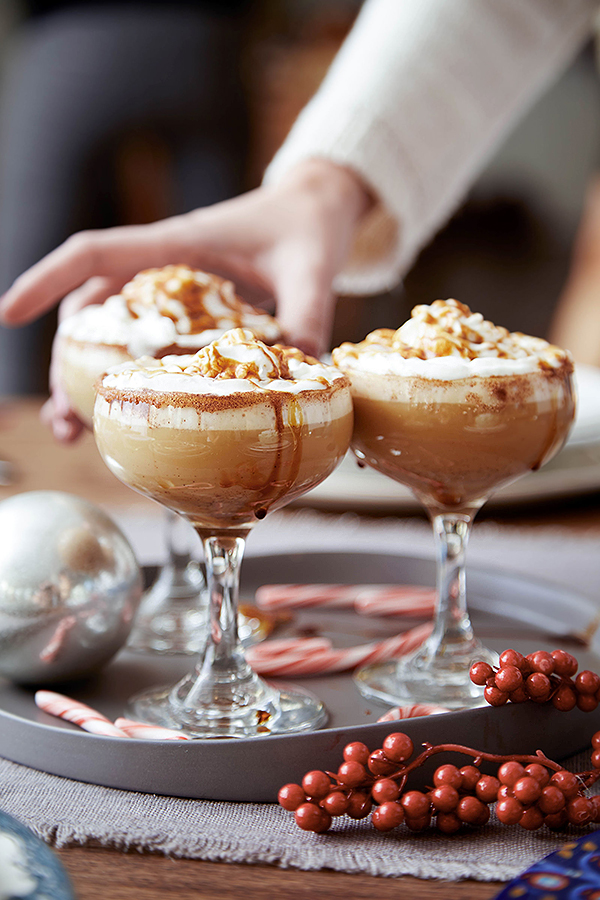 While preparing to host a holiday hootenanny, I did what all modern party-throwers do and scoured the internet for inspiration. Before too long, I got caught up in the Christmas cocktails section of thebar.com (my favourite place for cocktail inspiration) and decided to challenge myself with a tried-and-true Eggnogg recipe. The result? So unexpectedly good I decided to throw in a little Lela London magic and share the concoction with y'all.
May I present…
Recipe: The Best Eggnog, Ever
Gingerbread eggnog
1. Make the eggnog as per TheBar's recipe (link above).
2. Mix half a teaspoon of ground ginger and a tablespoon of molasses. Add it to the glass.
3. Rim your glasses with cinnamon sugar.
4. Add whipped cream as you like it. Hot tip: coupe glasses will assist a pretty little whip-molasses overflow.
To customize: I like to forgo the original recipe's sugar syrup when I make the pimped up version but anyone with a sweet tooth should leave it as is! It's Christmas, after all.