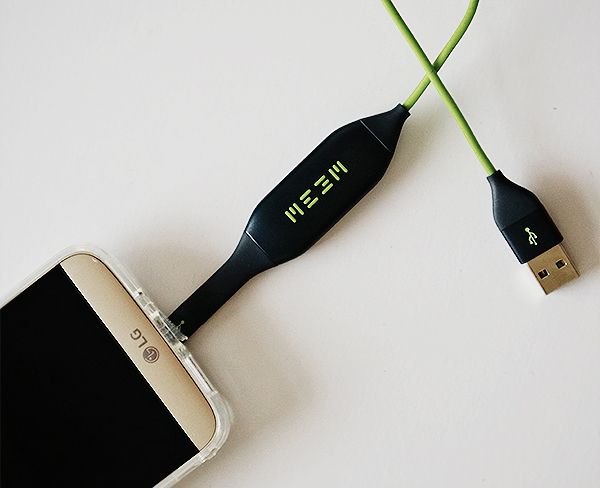 I am usually – almost definitely – happy. Happy at a level that most people find confusing. It takes a lot to trigger anything other than happy…but something did, recently…
My phone got wiped.
Adulting 101: Back up your phone (before it's too late!)
After sending my phone off to fix a cracked screen, the phone was returned to me completely wiped of all data. All photos. All videos. All contacts. All memories.
Honestly, I would have rather continued to fear the screen chipping off into my eardrums.
I decided to combat the loss by looking for a way to prevent this from ever happenning to me again and found solace in the discovery of MEEM
It is ingenius (if not a little too late for my personal story). MEEM is a phone charger cable that automatically backs everything on your phone to the cable itself every time you charge your Android or iPhone handset with the cable. Even if it's by car charger, PC port, or power bank.
I never "got" cloud back-ups because it isn't instinctive and often comes with third party access. On the contrary, MEEM has no third party access and I charge my phone at least once a day anyway.
I had to learn the hard way, but I'm happy I've learned at all.
As 'adulting' continues to force itself upon me, I wanted to include giveaways in each of these posts so will kick this one off with a chance for you to win your very own Meem memory cable, below:
Meem Giveaway!
Follow the instructions on the Rafflecopter widget below – giveaway ends on February 22nd, good luck!
a Rafflecopter giveaway