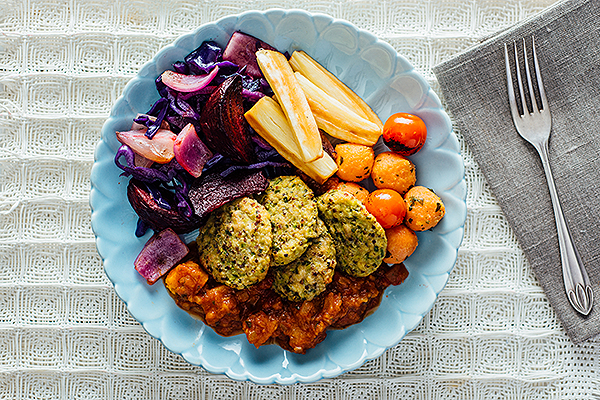 As you know, I gave up eating meat at home as part of my do-gooding Lent vows.
It was terribly easy but I felt slightly, well, bored. Though I've eaten a primarily veggie diet naturally and can roast most vegetables to perfect, my most impressive dishes involved creative meat creations and I felt slightly dissatisfied without them. A woman can only face a certain amount of courgetti before she starts to lose her mind.
I looked for a solution and found it in Everdine. The box delivery business, which aims to facilitate meal plans with unique clean meals, makes "eating clean" idiot-proof for meat-eaters and veggies alike.
The vegetarian boxes, however, looked like my uninspired woman's dream come true.
Whether your box comes with 8 or 12 meals, the rules are consistent: pop your fresh meal boxes in the freezer when they arrive and follow the accompanying cooking instructions when you fancy fuss-free, nutritious and unprocessed food porn.
I was dubious. I keep nothing but ice and vodka in the freezer. But Everdine's Michelin-trained chefs freeze their gourmet meals as soon as they are put together, meaning the result is infinitely better than your average "freezer food".
In my first box, I enjoyed vegetable gyozas, speckled lentil chilli, shiitake & tofu teriyaki, rainbow veg Pad Thai, parsnip & paneer curry, falafel Shawarma, courgette & feta quinoa cakes, and butternut squash spelt risotto, Everdine is quite literally as good (and inspirationally seasoned) as vegetarian food porn gets.
Want to try it out? I managed to nab you lovely folk a £30 off code for your first box! Simply pop IN1LELALDN in when you check out and get your prettiest plates at the ready!