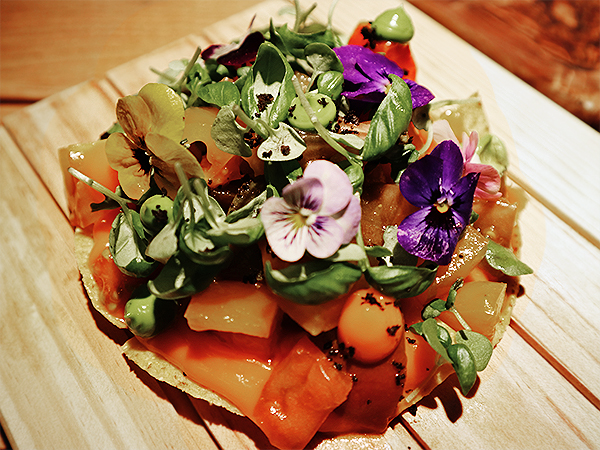 As Bloody Mary-worthy mornings come, it is a task to power through one feeling anything more than…awake. Let alone glamorous.
Thank Strand Gods for Eneko.
One Aldwych's subterranean dining quarters not only swallows you into a luxurious underbelly but offers the best Bloody Mary – a "Golden" version that swaps the basic ingredients for spiced vodka, golden tomato juice & celery foam – in London.
That and a brunch to write home about.
Settling into one of their open-air booths, my dining companion instinctively raised her phone to share the room's lush aesthetic with Instagram.
You can only imagine the digital exploitation of the food itself. Acclaimed chef Eneko Atxa (whose three-Michelin Azurmendi restaurant is #16 in the World's Top 50 Restaurants) pulls off brunch like very few can; Traditional Talo (with heritage tomatoes & fresh herbs), duck breast (with green Gernika peppers & super-thin fries), Txuleta (prime rib with a spring onion salad), et al.
From start to Cava-clinking (brunch includes a complimentary glass of Mas Macia Cava brut per person) finish, the Basque benefaction tickled every tastebud tenable.