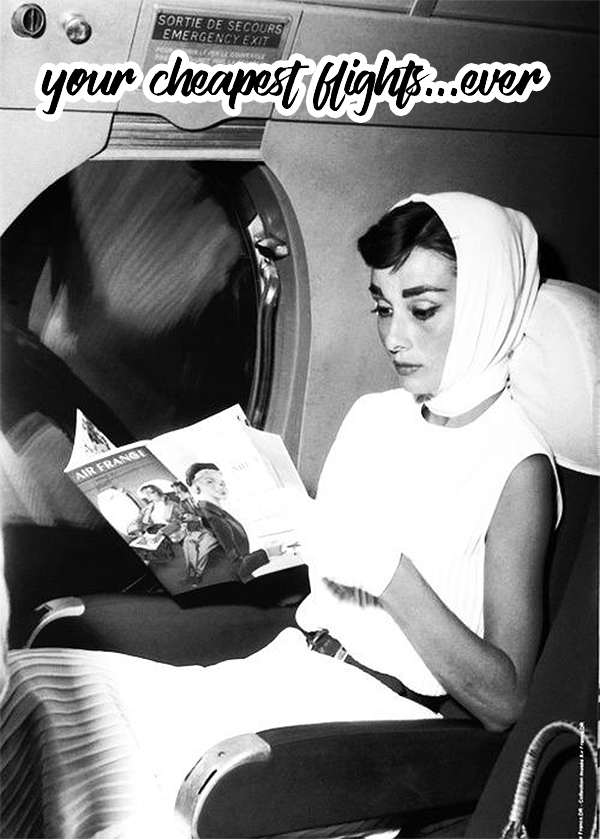 Cheap flights can be hard to find. But I am happy to report I've got the search down to an art. As a travel blogger who travels as much on my own dime as someone else's, I am always looking for the best of the best for the lowest price possible. After all, mo' money mo' travels, right?
Naturally, I end up helping most of my friends book flights for their own adventures and – as a massive advocate for a life well-travelled – I love doing so.
So why not do the same for you? I have been taking some incredibly cheap flights (many of which have been on my favourite airline) over the last couple of years and now feel fully prepared to share how you can book your cheapest flights…ever.
Get Miles Every Time You Buy Anything
Want to go to America for under £200? I've got you covered. Last year, I formed an unlikely interest in airline credit cards as a woman who doesn't even use a "normal" credit card. Essentially, I have never liked the idea of spending what I don't have.
And I still don't. But I use my Virgin Atlantic Credit Card every day. For everything.
Why? The card connects to Virgin Atlantic's Flying Club and by simply making one purchase in the first three months of owning the card, you can earn up to 18,500 miles. There are two options for the card (White and Black) depending on the privileges you would like to receive, but the completely free White option will still earn you 1 mile for every £1 you spend.
The result? Incredibly cheap mile-supported trips to LA, Vegas, and more in the last year alone. Even while I "pay off" the card at the end of each week (therefore incurring no fees).
Sign up to get your bonus miles and start flying!
Be Airline Specific
Especially if you're flying to a location or continent best served by a small handful. In general, you want to sign up to their dreaded "lists"*, Clubs, and check the almost omnipotent "Flight Deals" part of your chosen airline's website as they change depending on flight fill and low seasons.
Personally, Qatar Airways is my go-to airline for anything on the East side of this wonderfully wide world. Their business class, as you may remember, is unparalleled and their Privilege Club not only accrues "Qmiles" for three years at a time (great for infrequent travel) but offers lounge access at certain tiers – even if you're not flying Business!
* I have a separate airline-friendly e-mail address so I don't have to deal with the deals when I'm not looking for flights.
Check Google Flights
I've used a lot of flight aggregators in my time and I have to say Google's recent addition to their portfolio my absolutely favourite. As well as being great for speed-locating cheap tickets for chosen destinations, they allow you to "Discover Destinations" if you have a rough date in mind but no idea where to go; you can narrow searches by everything from interests to continent!
Best of all? You can track prices if you think you've found the best flight but you're not ready to buy. In my experiences, flight prices can drop and raise upwards of £100 in the space of a few days. Getting e-mail alerts on the patterns means you know exactly when to strike.
If you have any further questions, feel free to pick my brain on social (@lelalondon on Twitter, Instagram, and Facebook). Otherwise, have the best (and cheapest) trip ever!