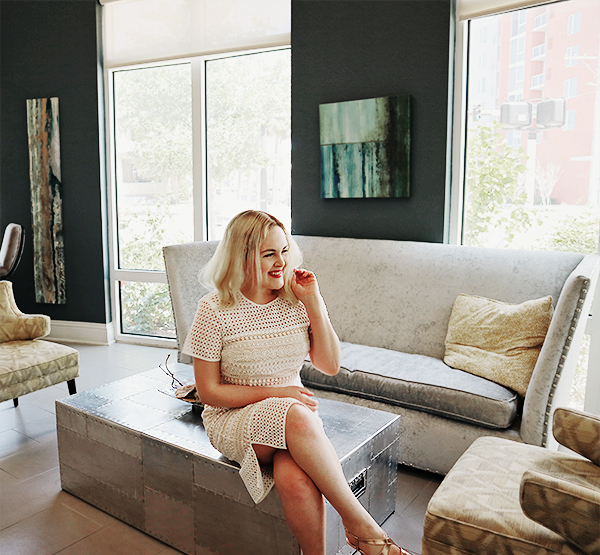 I am a big fan of "Dress Moments". You know the ones – birthday parties, graduations, holidays, weddings…even brunches with the girl gang; any excuse to throw on something femme and I'm there.
There's just something celebratory about the whole thing. The finding of a dress you didn't know you were looking for (or didn't imagine you'd look good in – that's even better!), the purchase, the try-on, the tag rip, the dress' first outing (this one received a surprising number of rave reviews from complete strangers)…for me, it's an addictive celebration of the female body. Unlike a good pair of jeans or a blazer, dresses are ours. And designed for the female form. Sartorially, it doesn't get much better.
Of course, it doesn't stop at one dress. If you'd like to see a few of my beautiful blogger friends also getting frocky, click here and get dress-spired! It's time to celebrate you, too.
What I Wore:
White Lace Shift Dress from M&S Collection
Gold heels from Heavenly Soles