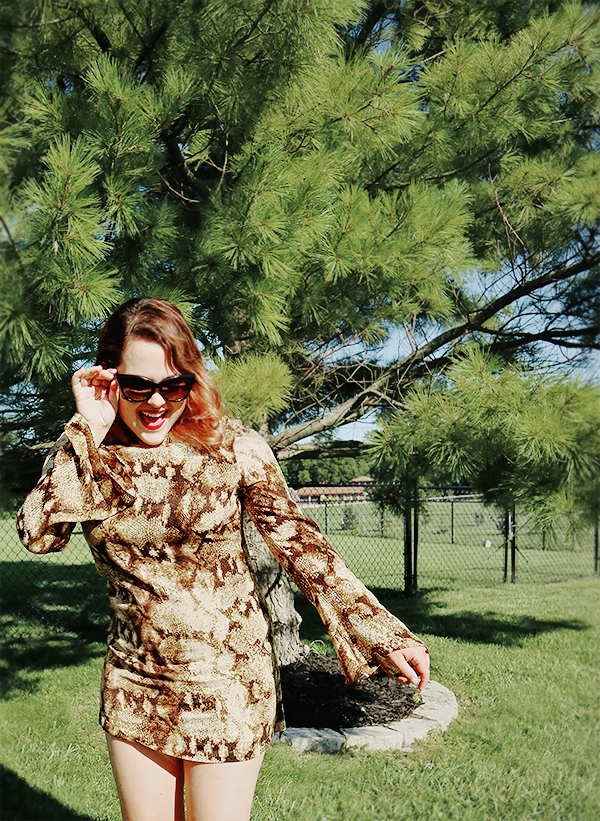 I love short dresses, I love high heels, and I hate them together. At a skyscraping five feet tall, I am able to get away with the combination without looking like a head atop two legs but always feel most comfortable with a more demure thigh to floor measurement.
Thankfully, though y'all know I am usually found in Chelsea boots, these handcrafted kicks from San Antonio Shoemakers (or SAS) have been the answer to all my boot-bored necessities. They are beautifully made, flex with the foot, have a cushioned insole, 'no bite' back, and even come in a hue that happens to be the perfect "nude" for my skin tone.
Unquestionably, that's as good as it gets.
What I Wore:
The Chloe in Champagne from San Antonio Shoemakers
'Lana' cat-eye sunglasses from Tom Ford
High neck leopard print
High neck snake print dress (old, similar here)