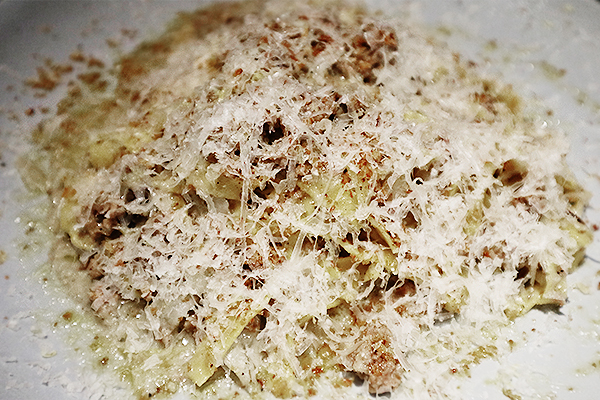 I have treated W London's Library and Room 913 as a makeshift members club for over five years. I frequently danced myself into the next day under its titanic disco ball, made my way through a myriad of martinis while people-watching over Leicester Square, and nestled into back rooms for private film screenings with loved ones.
But I had never consumed more than an olive on any visit.
In all fairness, hotel restaurants typically hold little clout when I'm looking for somewhere to eat. Especially in Central London. With every cuisine conceivable available within a five minute walk, the W had little chance to enter my laundry list of must-eat adventures.
Then they decided to get all gastronomic on me.
This month, the W unveiled their face-lifted bar (now called The Perception) alongside a new dining series set to introduce emerging chefs to gourmands both local and en voyage.
The series has launched with the delicious genius of Magnus Reid (owner of C.R.E.A.M and Legs – the latter of which gained a Bib Gourmand after just four months of business). Magnus has long debunked any misconceptions that culinary success requires qualifications – having none – as one of the most unconventional and exciting chefs in the city. And his residence at The Perception only further proves it.
The sharing-friendly menu is a twisted Mediterranean-European triumph. It pairs burrata with chilli jam and fried garlic (addictive), celeriac carpaccio with buckwheat and gremolata (trust me on this one), and mussels with nduja and fennel (some of the best I've had anywhere in Europe).
In my presence, the pasta (see: pappardelle with crab, chilli & breadcrumbs and tagliatelle with sausage/fennel ragu & parmesan) has also been multi-Italian approved and the dessert (the chocolate pot with mint granita, in particular) turned a dessert-hater on his head.
If my Granada Gunpowder (Woodford Reserve, Campari, Disaronno, Carpano Antica Formula, Angostura Bitters) idée fixe wasn't reason enough to return, this luxury dining experience at a Hackney price tag sealed the deal. I can't wait to see who Team W London decide to champion next.