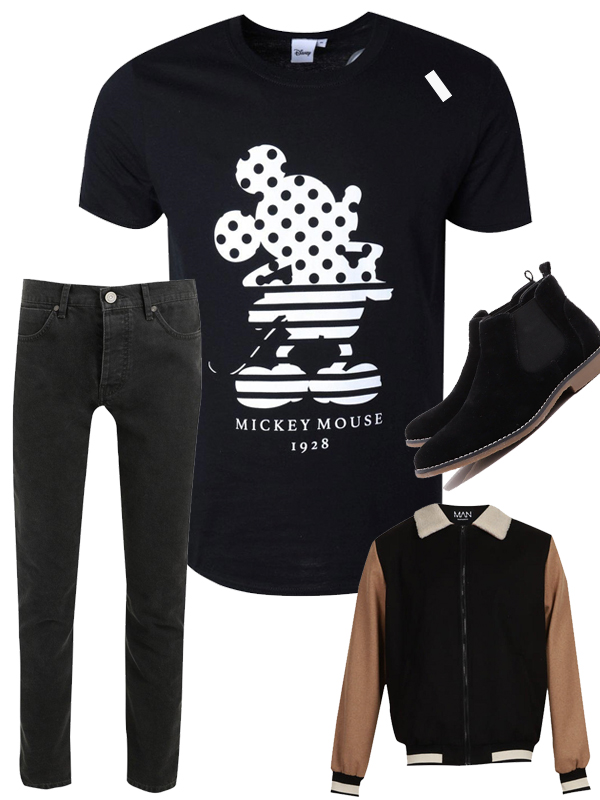 Though my Y chromosome-less self swans around town in an unintentionally strict wardrobe of dresses and heeled boots, a huge part of me yearns for the masculine chill of men's fashion.
While there may be fewer options available, the limitations mean anything from a pair of jeans to a t-shirt can become a power player in a man's wardrobe.
Nonetheless, I am a die-hard femme and feel like an alien if I try to pull off anything a few swathes of fabric far from a wrap dress. Until I adopt a harem of sartorially-fearless toddlers, my 'male' wardrobe choices will have to be nothing more than the "we have another package from boohooMAN?" thrill of my boyfriend.
Shop The Look:
Borg collar varsity jacket with contrast sleeves
Monochrome Disney Mickey Mouse t-shirt
Slim fit charcoal denim jeans
Faux suede Chelsea boots