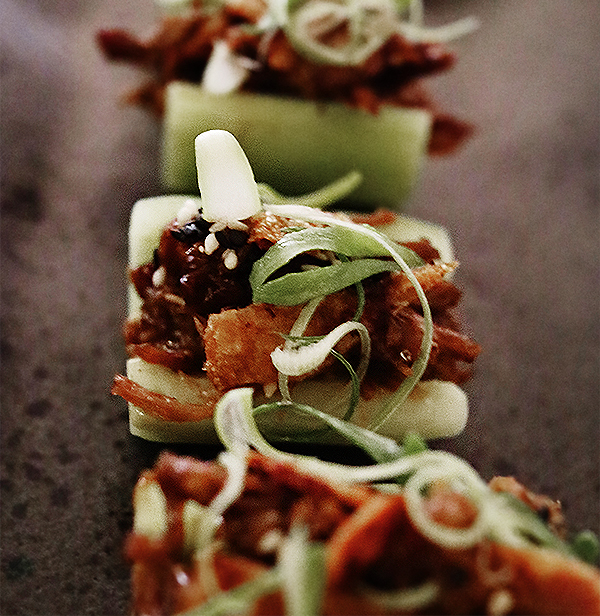 California has, without a doubt, been one of the most consistent food destinations I have ever had the pleasure of visiting. My last trip to LA alone felt like a constant stream of fresh, innovative and health-conscious delights. When 'neighbourhood' restaurant Pomonas suggested their new menu could offer the same in its impossibility rich London postcode, I was dubious.
Nonetheless, executive chef Wolfe Conyngham's eclectic menu hinted at well-considered food play and I am not one to ignore the latency of culinary surprise.
My date and I settled into the restaurant's uber West Coast (yet unfortunately empty) belly with open minds and a dish of smoky Salamanca olives.
Tf 'Californian food' doesn't get you from the outset, Pomonas' dedication to sustainable, nutritional and seasonal produce surely will. At the end of the day, Pomonas serves food that is as good for you as it is for the planet. With zero forfeit on flavour.
I perused the menu over a lovely little Ford Martini (gin, lillet blanc, benedictine) but felt so spoilt for choice I left the decisions up to Conyngham and co in their open kitchen.
Grilled halloumi with burnt salsa, goats cheese croquettes, and soft shell crab with guac arrived alongside a slim plate of cucumber bed crispy duck 'rolls' with plum sauce, spring onion, and sesame seeds that I haven't stopped craving since.
We then split a perfectly-cooked welsh lamb rump, quinoa/avo/broccoli/pea/cucumber/mint/parsley salad, street-style South American pork, and Indonesian chicken curry which challenged every misconception I had about curries having to be sweat-spurring spicy to be worthwhile.
With a bottle of 2017 Schroeder Malbec 'Alpataco' for a healthy balance, natch.
By the time we broke the sponge of the chocolate fondant, my date and I were pawing through our calendars to find dates we could return for our second meal.
Pomonas is truly as California as London gets.