Was MTV's Cribs the best show of the past 100 years of television? No. Probably not. But it was up there.
The sweet memories of (insert any celebrity here) opening their door as though they weren't expecting a film crew to rile through their intimate home life. The awe-inspiring voiceovers of Su-chin Pak letting me know how many bathrooms and basketball courts one house can hold. The time Robbie Williams conned/showcased Jane Seymour's house as his own. The number of times a celebrity would pat their egyptian cotton while saying "this is where the magic happens".
We have an innate knack of loving a peep into someone else's life (no wonder reality TV has taken over) and viewing a millionaire's home was the perfect marriage of voyeurism and creative aspiration. While Cribs may not be what in once was, I still get a thrill from inspirational interior design.
Currently, my favourite rooms in some of my favourite celebrity houses include…
The Queen: Christina Aguilera's Closet and Bedroom. (Above)
Christina Aguilera remodelled the old $11 million-plus home of The Osbournes. There is a lot going on, but her closet and bedroom – ahem, boudoir – are completely dreamlike.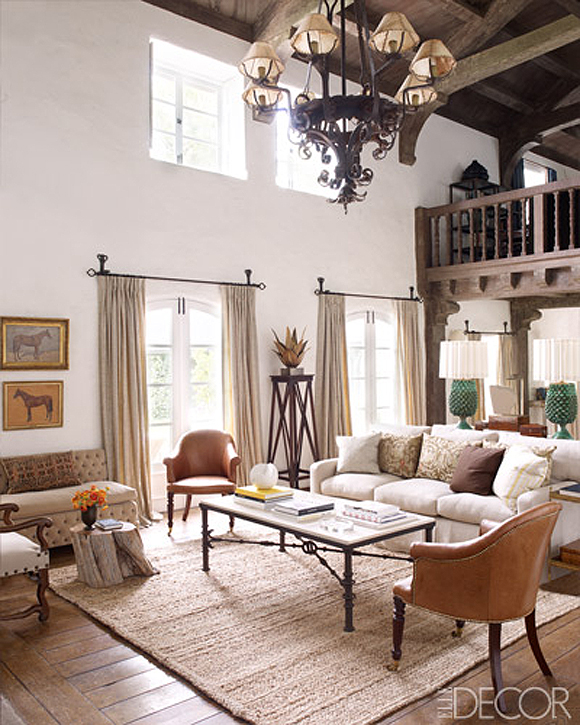 Reese Witherspoon's Living Room
With19th-century leather chairs and an apple tree stump all in the same living room, Reese has a gorgeous and timeless living room space. The Rogers & Goffigon velvet and jute rug (from Pottery Barn, of all places) bring everything together.
View Post