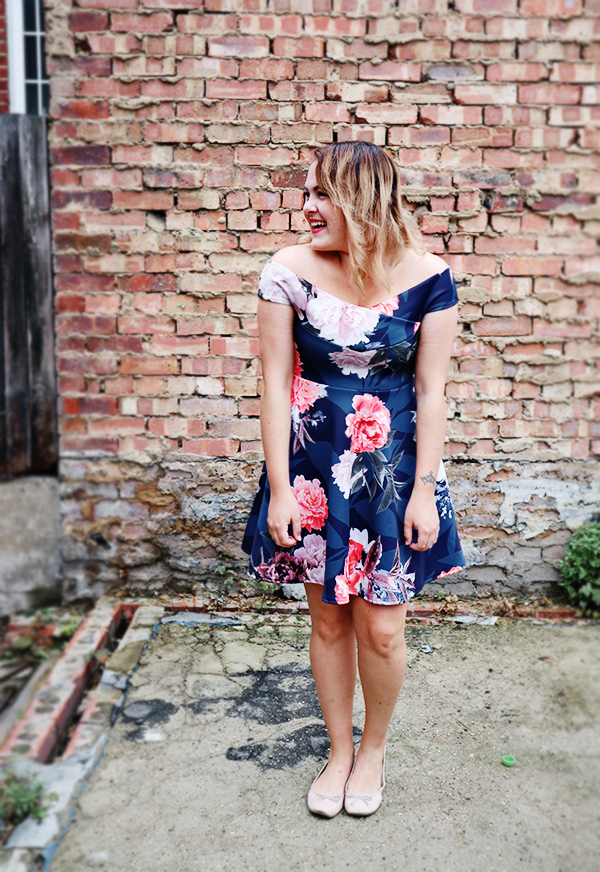 Now that I have mentally burned* the five outfits I spent four months living in, I have rediscovered the long-lost joy of getting dressed in the morning. So much so I set myself a little challenge to only wear clothes from one brand for a full work week.
A week on, I enjoyed this challenge so much I feel I may have to do it more often. This time, however, let me introduce you to my personal micro wardrobe from WearAll…
What I Wore:
(Outfits featured in order of appearance)
1. The Alison Off Shoulder Floral Flared Skater Dress (…which I especially, narcissistically, love for sharing my middle name. This dress received at least one compliment everywhere I visited on the day.)
2. Brooke Plunge Off Shoulder Bardot Jumpsuit and Morgan Oversize Distressed Acid Wash Denim Jacket (The cosiest jumpsuit and jacket in the history of the world).
3. Sophie shirred crop top and Jaden Check Print Cigarette Trousers (I loved this look the most. I actually had back to back meetings this particular day so loved that I could throw a white blazer on when needed and transform something a little revealing to something adorably work-appropriate).
4. Zoey Boyfriend Jeans and Harper Off The Shoulder Gingham Top (I actually loved these pieces individually but couldn't deal with them together in photographs. Being curvy, each item looks better paired with a tighter or more structured counterpart).
5. Aaliyah Denim Lace-Up Corset 3/4 Sleeve Shirt Dress (Hello, new off-duty staple)