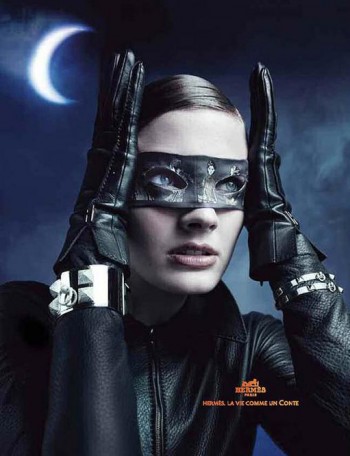 HERMES. Their scarves are legend, their bags are flaunted on the arm of every who-who…it is a bullseye brand every time when it comes to accesories.
As for the Fall 2010 ad campaign, Jonas Mason, Constance Jablonski and those gorgeously famous orange are featured in something of a 'What not to do with your very expensive silk scarf'. With makeshift masks, capes, and abseiling devices, it's the usual fantasy with a Zorro-like edge.
See the full campaign below.