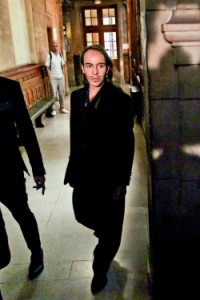 "Fashion racist" John Galliano went to trial on Wednesday at the Paris magistrates court. He defended his behaviour by offering an explanation of drugs, alcohol and stress. Since he is only being asked for a 'symbolic settlement' of 1 euro plus lawyer fees, the future looks bleak. The result of the trial is set to be announced in September.
Azzedine Alaia seems to be playing the "there's no such thing as bad press" card. According to an outburst, Karl Lagerfeld "has never touched a pair of scissors in his life", and "no-one will remember" Anna Wintour. Even with Wintour's cold reputation, Azzedine claims that Vogue's editor-in-chief "is the scared one" when they meet.
Alaia, round two! It has been revealed that he was asked to take over for John Galliano at Dior. The 71-year-old designer said that was flattered but declined. Azzedine Alaia is certainly an interesting choice for Dior – a possible deterrent for Riccardo Tisci rumours?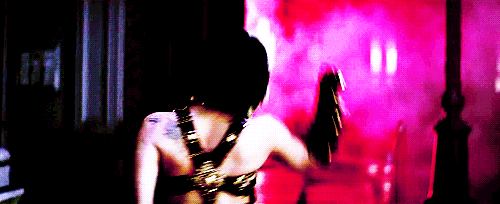 Versace had a bloody good week. Lady Gaga chose the label as the only designer she wears in "Edge of Glory" (her latest music video), after which Donatella Versace announced she will be collaborating with H&M on a diffusion line! See video below.

Botox has competition. A new alternative to the wrinkle-freezing procedure, Dysport, appears to be outperforming the leader. A "split face" study was recently carried out in which doctors randomly injected Botox into one side of the face and Dysport into the other. After thirty days, two-thirds of participants were found to favour the results of Dysport.
Coco Rocha signed up to be the face of Canadian fashion brand Jacob for their Fall/Winter 2011 campaign. Why the significance? She is taking part in a new "no retouching policy".
Article of The Week: Roger Friedland Looks Back on Pubic Hair – don't worry, it's better than it sounds.