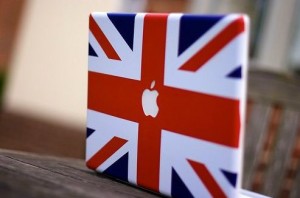 I never really knew how long I would blog for. I'm not even sure if there was a defining reason I started LelaLondon.com. The fantastic thing is, for over a year and a half, I have posted at least twice a week – sometimes reaching up to fourteen blogs a day…
And my life is better because of it.
Truly…better. I have found that there is a lot to be learned and a lot to be gained by doing the things you love. I write because I love to write. I spend time responding to your e-mails and giving you advice because I love it. I loved packing up and moving to Thailand to write a book and be adventurous. I love the independence and individuality I can share with you here. I love that this blog – ten years from now – will mark a major moment in both my life and career.
This blog may not be my career, but it has been the most valuable help to my career. Two things you must know, 1) Writing was a hobby, at the start, 2) I certainly wasn't born with a silver spoon (I'll spare you the sob story). I was a freelance fashion stylist and make-up artist with lots to say. Through offline efforts, work was good, but this blog took the driver's seat when it took me to Fashion Week. It took me to the 'inside' of the industry in a way I hadn't expected to reach for at least a few more years.
Styling turned into consultancy, to freelance writing jobs, to a position as a media executive, and now…now, I have my dream job.
I truly believe it wouldn't have been possible without this blog. Of course, my offline efforts and ethics account to more than handing my URL out at fashion parties, but I believe the blog was a key factor in determining both my voice and direction.
I want to thank you for being a part of it. Even if this is the first blog you've ever read. I think it is important to realise just how profoundly important every girl and boy from WhereverLand who types my name into Google every day is. How much every Facebook share, comment, Tumbl or tweet has the chance to bring a little more fun, insight and beauty into a new reader's life.
These days, you don't need to be related to Anna Wintour to work in fashion. You don't need to be rich to have a voice. You don't need to go to college to be a wanton technology God. You don't need to work on SNL to make a million people laugh. If you mix it with hard work, the internet – blogging, in my case – can make your dreams come true.
Only in my dreams did I imagine I would be an editor at 21 years old.*
*And thats all I can tell you for now, my loves! ;D