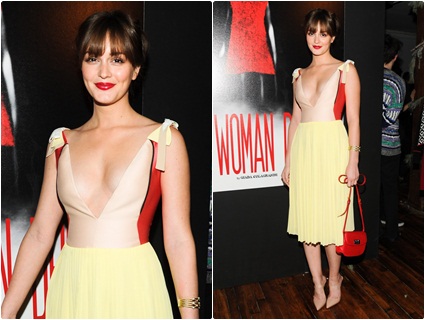 Probably my favourite look from Leighton Meester as of late was the ensemble she wore to attend a screening of 'The Woman Dress'. The film was a short, directed by Giada Colagrande, that was part of a series of films that explore women's love affair with Miu Miu. Leighton's Prada Spring/Summer 2012 dress was a divine choice for her shape, and an unexpected choice for a Miu Miu event.
The version she wore had a deeper plunge and an altered print to the runway version, but the lemon-coloured skirt was untouched. I think I actually prefer this bodice to the runway version.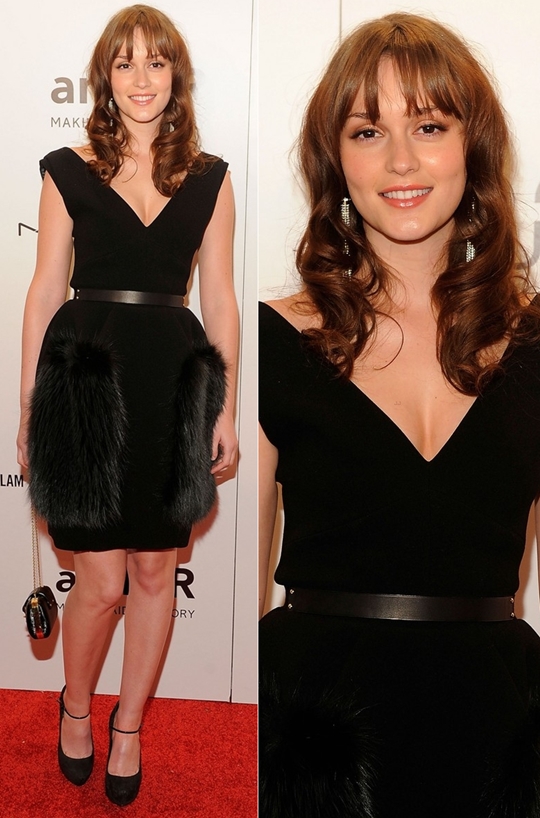 For the beginning of Fashion Week, Leighton attended the amfAR New York Gala wearing a Louis Vuitton Pre-Fall 2012 dress. This dress was one of my favourites of the season, so I am ecstatic that Leighton ended up wearing it on the red carpet. Critics, however, seem to have quite a problem with her hair at this event.
A garment perhaps a little too fashion-forward for such soft, feminine curls? The Louis Vuitton sequined bag she carried was gorgeous, but I may have to agree, the hair and shoes weren't as edgy as I would hope for with the styling of this dress.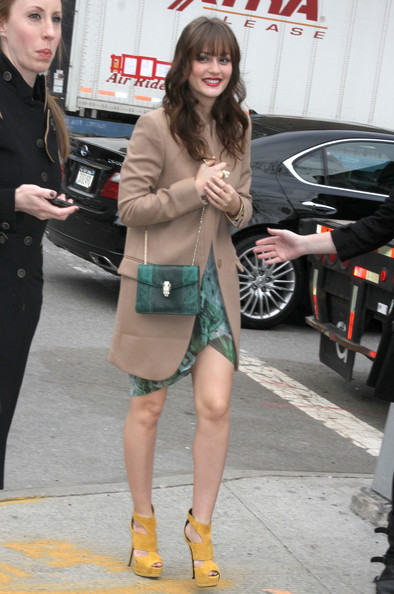 On her way to Vera Wang's show for Autumn/Winter 2012, Leighton wore a Stella McCartney A/W 2010 Coat, green printed Vera Wang V-Neck Dress, yellow Giuseppe Zanotti Cutout Suede Sandals, and the Bvlgari Serpenti handag. Street style at it's best – the 'girly curls' really work here.