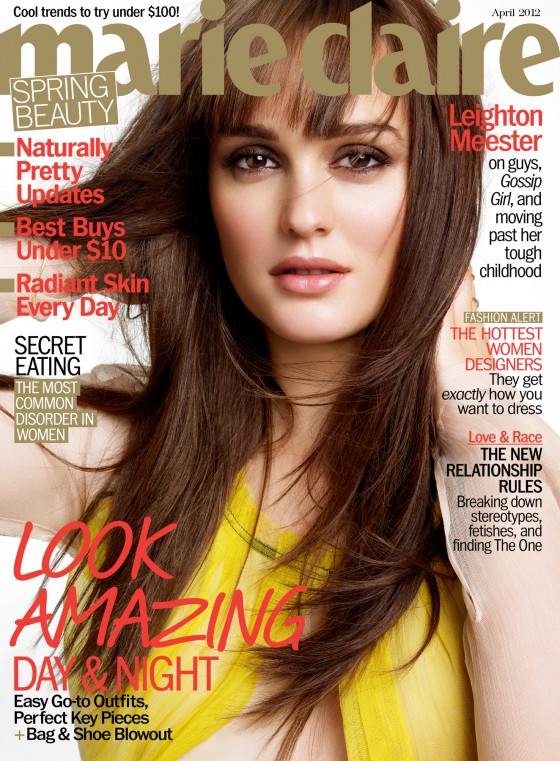 The styling of Leighton Meester's latest magazine cover – for Marie Claire – was gorgeous, ethereal, and beautifully varied. On the cover, she wore a lemon-coloured chiffon top from Reed Krakoff Spring/Summer 2012.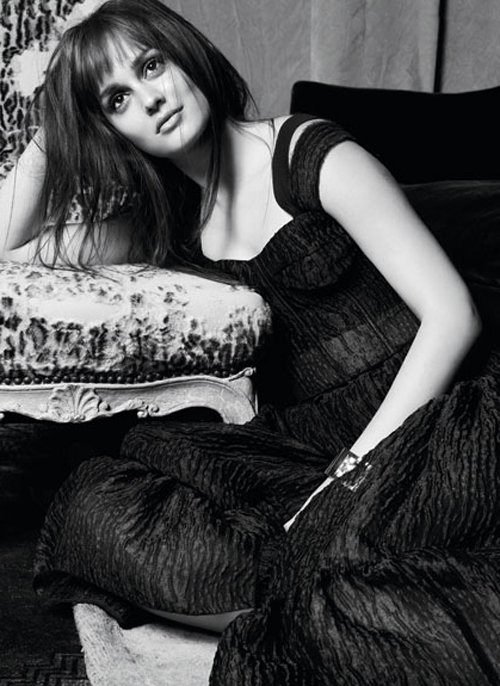 Here, she wears a Dolce & Gabbana Spring/Summer 2012 bustier dress with the Circé cuff by Hermés.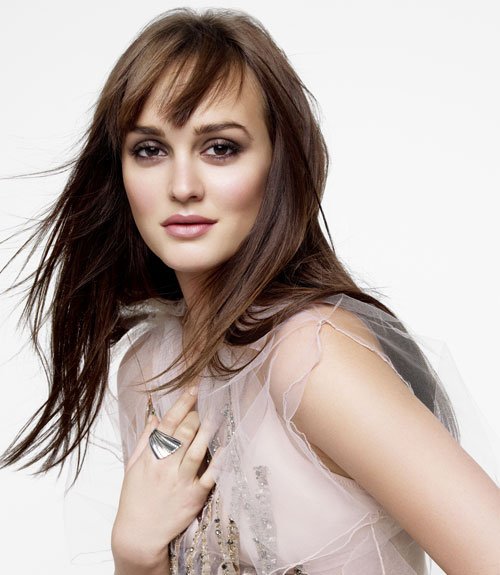 Now, probably my favourite piece. A beautifully sequined tulle dress from Vionnet Spring/Summer 2012.