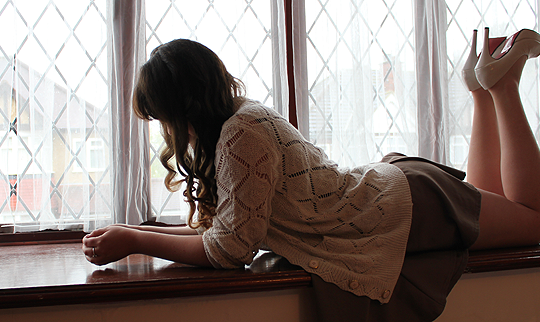 When laying in a window sill, it is important to remember to:
a) Wear heels. Especially if you're short. It can be a big drop from the ledge.
b) Match those heels to a cardigan, ie. "Do not interrupt me. I am obviously intentionally cozy and have killer heels to protect that state".
c) Bare some skin. Your legs could potentially get a trendy curtain-patterned tan.
– Crochet-knit silk blend cardigan (similar here)
– Skater dress with plunging mesh detailing (similar here)
– Christian Louboutin platform pumps (similar here)