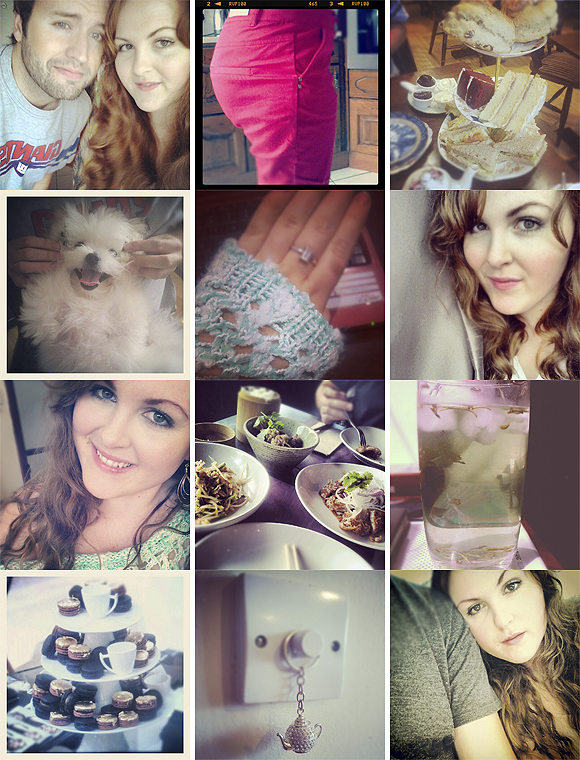 Instagram – Left to Right, Top to Bottom:
1. Saturday love.
2. The best jeans for curvy women.
3. Vintage afternoon tea.
4. My handsome son.
5. Obsessed with looking like a Little Mermaid.
6. Tired but productive!
7. Happy Beanie Baby face.
8. Busaba Eatthai addiction.
9. Iced herbal tea.
10. Gold-covered macarons.
11. The power of a sparkly teacup.
12. Sleepy shoulder nap time.