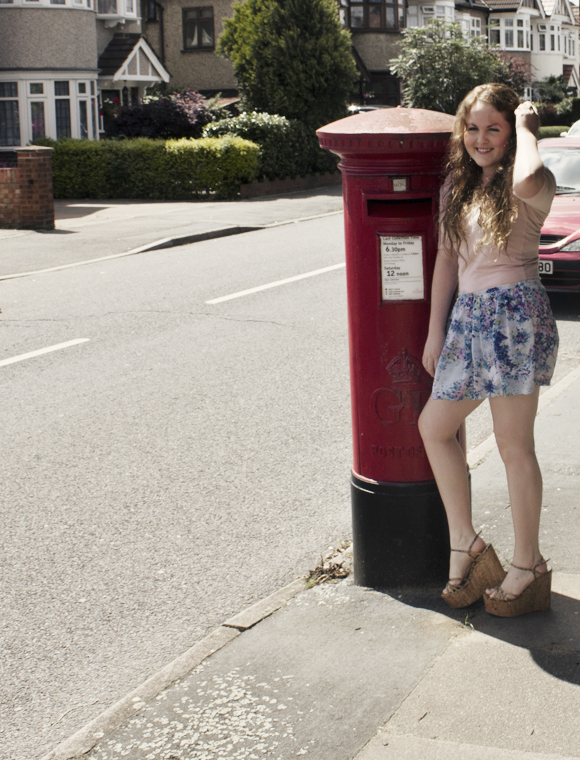 I have started to realise that my free days (aka days spent out of meetings but in my office) are controlled by comfort. It is a cardinal freelancer sin that I love to break. Though so-called 'work attire' is supposed to motivate you into a business frame of mind, nothing makes me getter done like easy separates that are sunshine ready.
And yes, I look like I don't have eyeballs in these photos.
What I Wore: Handmade floral shorts (similar here), old baby pink dress from Topshop – worn as a top (similar here), and platform sandals from TK Maxx.