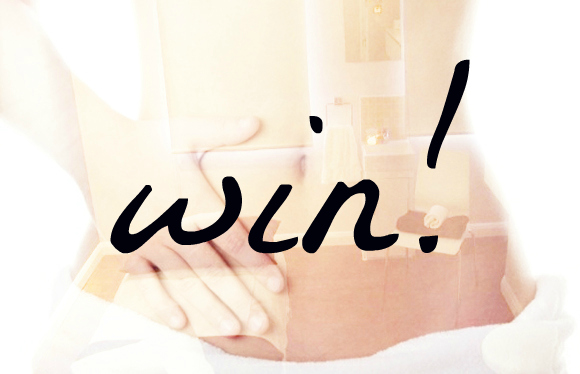 Summer has fiiiiiinallly arrived and kicked off everyone's favourite period of health and fitness renewal. With bikinis, beaches, and increasingly fewer clothes on our mind, there could be no better time to have a chance to win a detox package!
Thankfully, my friends at The Bodyworks Practice (you may remember my rave about their hydrotherapy) have offered one lucky reader a chance to WIN a three-session hydrotherapy detox package!
To enter, simply follow the rules on the competition widget, below.
Competition ends August 6, 2012 and the terms and conditions are below!
· The Prize is for 3 colonic irrigation treatments at The Bodyworks Practice, Banstead, Surrey SM71PB
· The first appointment lasts 90 minutes and the two follow up appointments last 60 minutes
· All appointments must be with the clinic Director Nicole Ferguson
· The prize is valid for 3 months once the winner has been notified and all treatments must be taken in this time
· The prize winner must come for all 3 treatments themselves, the prize cannot be transferred
· The prize cannot be swapped for any other treatment here at The Bodyworks Practice
· The prize cannot be exchanged for cash
· We require 24 hrs notice of any changes to appointments, if we receive less than 24 hrs notice then that appointment is no longer valid
· There are some medical and health conditions that are contraindicated, please do check with The Bodyworks Practice beforehand to be absolutely sure that you can be treated. Information can be found at
www.thebodyworkspractice.co.uk
. Alternatively, you can call 01737 850117 or email Bodyworks at nicole@thebodyworkspractice.co.uk