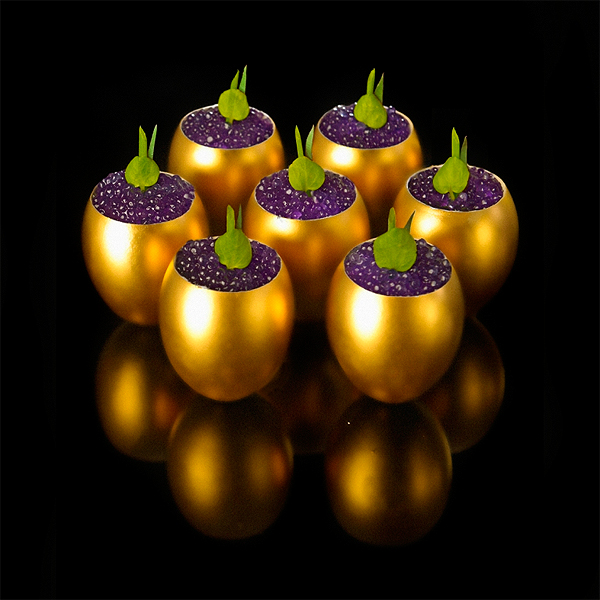 I don't often strike up blogversation about food that I have yet to try, but Bubble Food's spring and summer menu has just become the quintessential exception.
As always, every foodie's favourite creative food design and events production company have come up with an aspirational menu using the best of the new season's ingredients to let Londoners fall in molecular lust in once again. Just look at that photo.
On their Bowl Food Menu you can find enticing creations such as the seasonally appropriate Golden Goose Eggs with foie gras mousse, rhubarb crisps and chilli chocolate chips, topped with violet caviar and micro watercress bunnies, while their Dessert Menu takes the proverbial cake with dishes like apricot mousse, white chocolate custard cream and apricot caviar.
Reading a Bubble Food menu is not unlike reading a great piece of fiction. Just like I wanted that invisbility cloak for my imaginary trip Hogsmeade, I am dying to eat clam and potato foam with basil & tomato concassée on my (obviously not imaginary) date with Joseph Gordon-Levitt.
Need a menu sampler, guys?