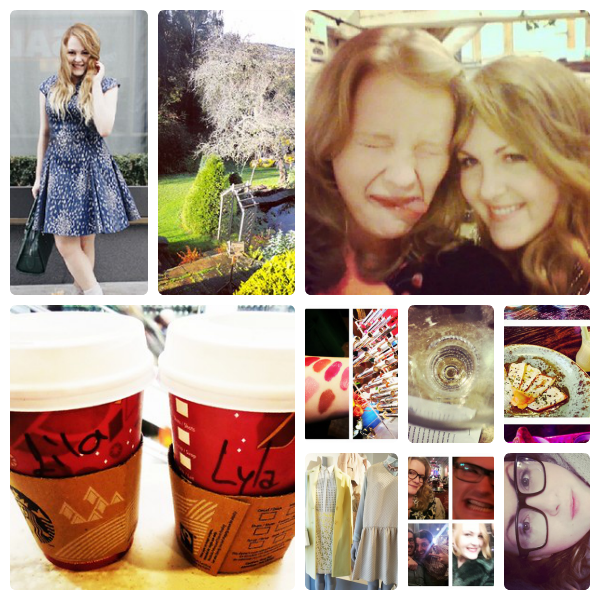 Instagram (@lelalondon) – left to right, top to bottom:
1. Oh yes hi hey hello.
2. My magical new backyard. SQUEE.
3. #WomanCrushWednesday. My beautiful vintage pale twin feminist engineer zombie heroine, Kate. No one like you.
4. Snaps for…effort? #ordered1secondapart
5. Hot Lips by Ellis Faas. New. Long lasting. Destined for my handbag.
6. The first of 1000 glasses of bubbles. Celebrating big changes!
7. As Northerners say…'MUNGRAY. (New Food For Thought at HungerTV.com!)
8. Building the dream wardrobe…
9. Honestly no idea how these photos relate, but last night was fantastic. Thank you to everyone who came!
10. Bedtime snugs. Snatched the boy's specs.