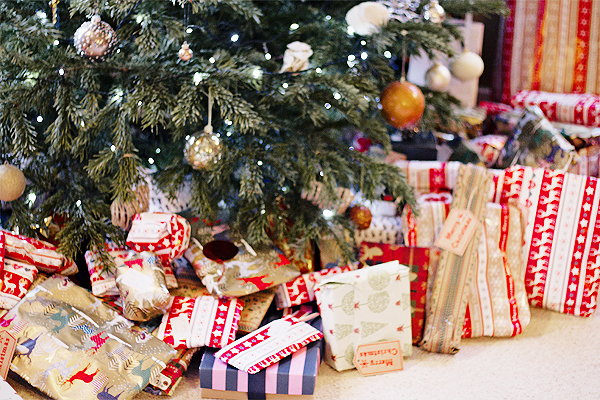 Yesterday was a special day. I am not necessarily one for religious festivities, but Christmas is my definite exception: spending time with wonderful people, watching your loved one's faces light up when they open a present you've been trying to hide for weeks, the food, the family, the ability to become exhausted when you haven't left the house…I love it all.
After The Boyfriend stole my OnePiece (but exchanged it for a unicorn onesie, #nocomplaints) yet again, Christmas Day 2013 went a little something like…"I bought you a ski lift!", "I bought you a gun!", The Boyfriend getting tricked out with new cricket gear (including his dream cricket bat – which might be my favourite purchase ever), "I bought you some pants!" (x 3974692), brilliant and thoughtful gifts in general, 'Christmas Dinner' aka lunch aka cannot eat anything else past 4pm, The Ultimate Sticky Toffee Pudding, happy family engagements (!), Christmas puppies, giggles, Dads falling off of their son's new longboards (ahem), macarons, champagne, and much more.
We finished the night by heading over to our family friends' house and being coerced into male vs. female competition. Naturally, the women annihilated the men…boys…in a quiz, charades, and SingStar.
It's a day I'll never forget. (It's Christmas. Please indulge the cheesy.)