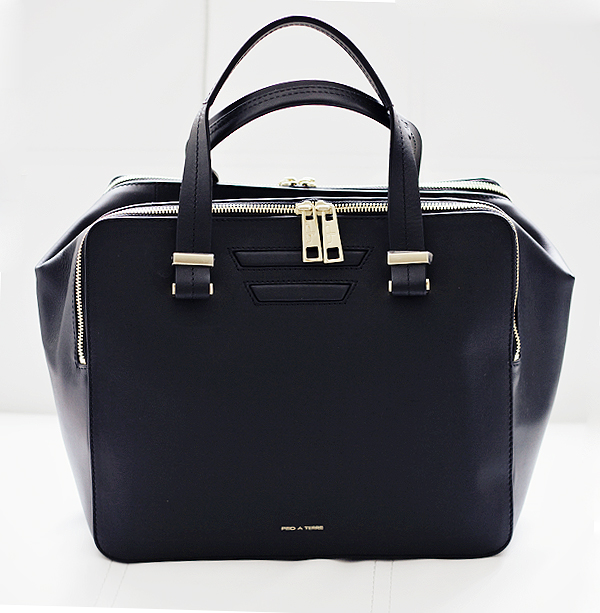 It has been quite some time (and quite a few handbags) since I last conducted a blog tour of my day-to-day haul around town.
Since then, my business has grown aggressively, my tech kit has taken on a life of its own, and this beautiful double-zipped handbag from Pied a Terre has found its rightful place on my arm.
What's In My Handbag?
Front compartment:
To be frank, this post is mostly an excuse to gush about the new LG G3. While my keys, passport, rail card and multiple Oyster cards all serve their purpose, my star of my handbag is the new LG G3. In my opinion, it is far superior to every other smartphone on the market.
Though a full video review of the G3 will be coming (you have to see some of the features to understand just how groundbreaking and intuitive the smartphone is), two of the main reasons I love it are:
– The camera (the 13-megapixel camera has laser auto focus and dual LED flash!)
– The weight (with the amount of stuff I need to tote around during a work day, having a slimline device that lets me control my inboxes, Google Drive, social media, photos, and more – all on a quad HD display – is incredible).
With all that said, just stay tuned for the full review!
Rear compartment:
To keep everything neat and tidy, I use a small silver purse to hold my cards (front pocket), business cards (main pocket) and money. I then use a slightly larger gold purse to hold my 'diabetes paraphernalia', L'Occitane hand cream, and go-to lip products (a day and night red lip, as it were).
Outside of the purses I have my blue mirror-lensed Guess sunglasses and a cookies and cream Quest Bar, leaving the small zip compartment for receipts and tissues.
Obviously, the first compartment totally wins.
Not pictured: my laptop (only in the handbag during business hours) and SLR (though the bag has plenty of room for it, I have no desire to lug it around town when I'm not specifically out to take photos).
What is your favourite item in your handbag?