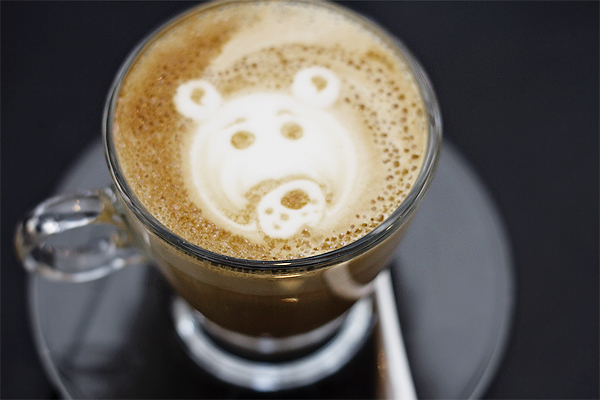 Due to its uber-Central location, I must have sped past Drunch hundreds of times before stopping in for a bite to eat.
'A bite' which transformed into 'a feast', natch.
The compact lounge turned out to be the ideal Central space for informal lunches and brunches; sensing this, I roped my hungriest male friend in for a catch-up between midweek meetings.
Settling into a booth, the first thing that struck me was the versatility of the menu and – having one of those all too common breakfastless mornings – how much I wanted try try a bit of everything.
With a fresh and handmade feel to their varied options, I ended up sampling Cecilia's Detox & Cleanse smoothie (a sublime mix of green apple, pear, kiwi, ginger, lemon, avocado, mint, parsley and curly kale) while tucking into a small plate of crispy squid with seasonal szechuan peppers, garlic mayo, sweet chilli and spring onions. On a similar seafood wavelength, my lunch date chose the butterfly tiger prawns in a mild garlic and butter sauce alongside his banana, date and coconut milk smoothie.
A strange mix? Perhaps – yet this is the kind of menu that begs you to sample far and wide. This became blatqntly obvious by the waiter's bemused reaction to our mains…
…post smoothies and seafood, we ordered breakfast food and burgers.
Specifically, the sweetly simplistic and flavourful Drunch Cheeseburger (served medium with salad and french fries) and Scrambled Eggs & Smoked Salmon because no respectable human can refuse a fluffy plate of fresh muffins,crème fraîche scramble, salmon and chives.
With my next meeting approaching, I decided to wrap things up with a signature latte (mad props for being the first place to incorporate an animal into their latte art) before being persuaded – by my gluten free brownie-stalking companion – that my day wouldn't be quite as amazing if I left without trying the RIP Diet Cheesecake.
For a tombstone, it is rather dreamy.
And for Drunch's unassuming reputation and demeanour, the lunch far exceeded my expectations. After all, anywhere that allows me to order like a mad glutton gets my vote.