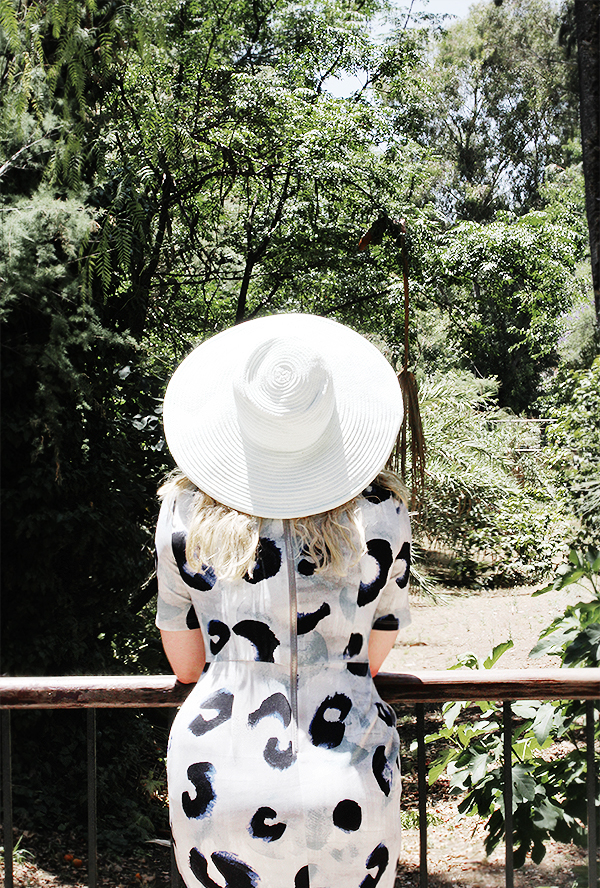 It only took one day for Morocco to get under our skin.
When we woke up on Saturday, we threw our (very loose) itinerary to the wind and took an impromptu two-hour road trip to Fes.
As you do.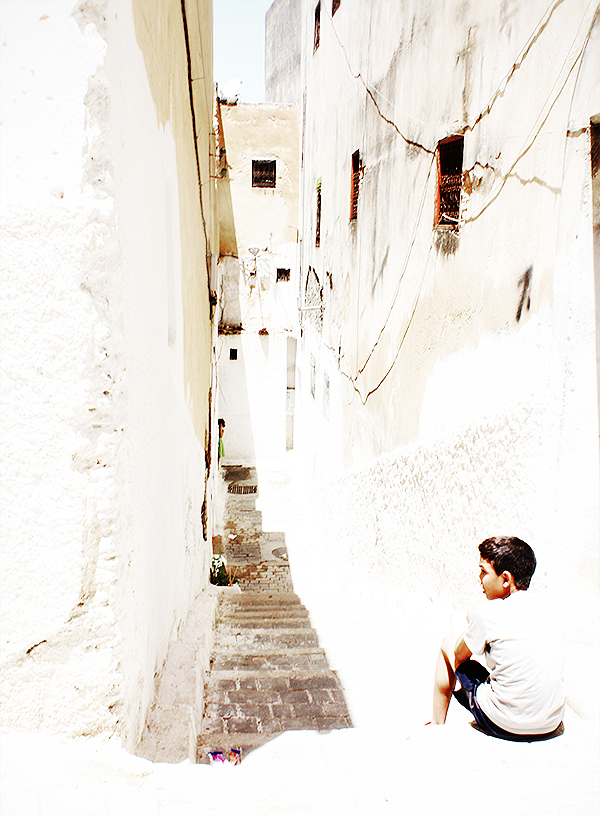 With a day of adventures ahead of us, we knew we weren't going to do much but sleep in the hotel so didn't care too much about where we were staying. We simply chose a gated hotel with an epic view (awaiting an inevitable cocktail hour). Since I only review things I love, I'll spare you the hotel name.
Our first not-so-official stop was the medina of Fes.
Striding from a side street past the medina's medieval walls, the old world atmosphere practically punched me in the face. Though it was impossible to grasp the scope of the medina from the gates, the labyrinth that spanned ahead took us two hours to barely scratch the surface of.
Founded in the 9th century, the charming explosion of fondouks, palaces, homes, mosques, madrasas, and fountains currently reigns as the singular most intense cultural experience of my life.
It is also home to the oldest university in the world. A university founded by a woman. Feminist travel swoon.
Though you spend a decent amount of time dodging hand trolleys and excitable children, the buzz of the medina has a way of seeping into your veins and sending you on quite a high. We weren't particularly 'shopping' but chose to enter a few hidden shops (making sure to check for donkeys before stepping back out into the alleys, of course) and take a Moroccan coffee pit stop when we got slightly lost.
I should mention that I did the entire excursion in a wiggle dress. This, my babes, I would not recommend.
Life lesson/lesson learned: Scorching hot, frenetic medinas = shorts and t-shirts. Or perish.
To, well, recover from our cultural hysteria, we headed to la Mezzanine for lunch by way of the Jardin Jnan Sbil (conveniently situated right across the street).
What I Wore:
Wiggle dress from ASOS (I have a healthy addiction)
Blue hat from Reiss (similar here)
Slides from ASOS
With new carb-enabled energy, we decided to take a drive up to the impeccably beautiful Hotel Sahrai for a cocktail while we planned the rest of our day.
If-slash-when I return to Fes, this is no doubt where I will be staying. We were fortunate enough to receive a mini tour and I almost handed over my credit card at the end. Bucket list romantic getaway addition, to say the least.
As Karlmond was on an eager hunt for authentic leather keepsakes, we were then taxied to the Chouara Tannery.
The so-called 'leather bazaar' souk is home to three ancient leather tanneries including the thousand-year-old Chouara Tannery – an expansive stretch of vessels, workers, and a smell you can't quite shake off (think cow urine, quicklime, water, and salt).
As a sidekick to the actual customer, I wound myself through the terraces of one of the many surrounding leather shops and allowed myself to become completely mesmerised by the men working in the tannery below. Knee-deep in dye, handfuls of gents would massage the leather with their bare feet and tend to each individual hide like a doctor to a patient.
To be quite honest, it felt like time travel.
Knowing we had one or two hours to kill before heading to the final evening of Fes Festival (I mean, why not?), we took a brief stop at our hotel to enjoy some local beer and hotel singers before taxi-ing to the Bab Makina Palace.
You'll be fortunate enough to see their rendition of "All About The Bass" in the upcoming vlog.
Over the final hours of the evening we watched the courtyard of the palace lose their proverbial heads over the arrival and music of Hussain Al Jasmi, eventually ending our evening with rooftop drinks atop a hidden riad.
After getting stuck in said riad's old school elevator.
If you ever find yourself in the same position, you'll be happy to know the cliched 'jump start' actually works.