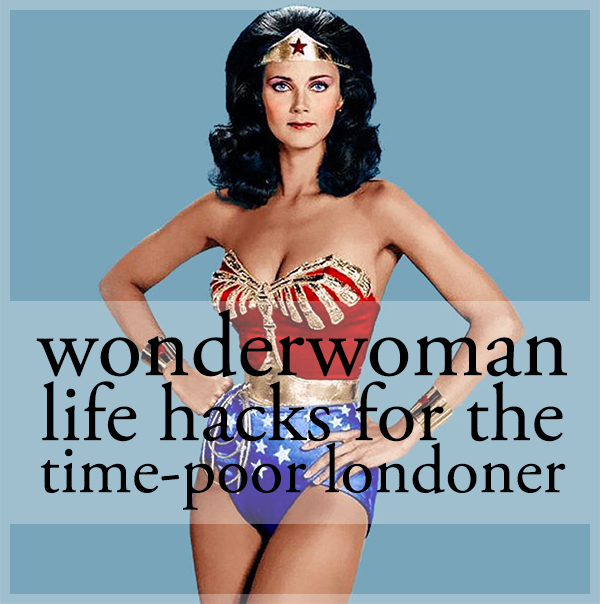 No time to get a manicure or pedicure?
Being a "creative", my life is filled with impromptu meetings and manic, inconsistent work schedules. Planning non-professional appointments of any kind feels like a nightmare when work is your priority, let alone for time-sensitive services like blow dries and waxing.
Thankfully, Wonderwomen of the same ilk have created CitySwish. The app makes last-minute, in-home beauty services – even massage and tanning – possible with just a few swipes. Last week, I had a classic pedicure while blogging and a salon-perfect gel manicure while catching up on The Office (#indulgence). All from the comfort of my own office.
No time to snack healthy?
With healthy home delivery meal services like Fresh Flavours and restaurants like Maple & Fitz popping up all over London, we are all enabled to dine healthy but much less inclined to snack healthy.
As a lack of hydration is often confused for hunger, my first stop is Chi. I am a coconut water purist and, in my opinion, preservative-free Chi is the only brand that nails the fresh-from-a-Thai-beach taste while delivering raw potassium (double that of a banana) and bioactive enzymes (a digestive system's BFF).
On the food front, I have recently become a thankful customer of two healthy snack companies. The first – The Giving Tree – have created a range of freeze-dried and vacuum-fried fruit and vegetable crisps (everything from peach to pumpkin) that satisfy sugar and crisp cravings better than any other.
The second – EarlyBird – takes snacking to a new level. The subscription snack service comes in beautifully-illustrated boxes and features five healthy snacks and two teas in each box with the option to customise your deliveries. With a plethora of gluten-free and vegan-friendly options (even brownies!), EarlyBird takes all possible stress and boredom out of healthy snacking as we know it.
No time to get your roots done?
The second I went platinum, the fear of roots was instilled in me. Though I've been every hair colour under the sun, nothing is quite as noticeable as white on auburn and it is a scheduling impossibility to head in for a bleach every other week.
The ColourWow Root Cover Up is an absolute godsend. Using the small powder compact, roots and regrowth disappear in minutes and stay hidden until your next hair wash without feeling sticky, oily, or clumpy. The water-resistant pressed powders (which come in a variety of colours) contain a number of pigments and reflective particles to ensure a natural match and – when using the kit's special brush – even blend seamlessly with highlights. It is the most ingenious hair colour product of the decade.
No time to look after your skin?
I was introduced to Skin Design London during a wonderful facial at Azamay skin clinic and, after a few weeks of use, now consider two of their products to be impeccable difference-makers.
As a top-tier team, Retinol 01 Creme and Sleeping Beauty Night Cream are powerful enough to perfect the skin of even the laziest Wonderwoman. Used in the morning alongside an SPF, the anti-ageing Retinol Creme utilizes Palmytol Tripeptide-3 (SYN-COLL) 3% to mimic your skin's collagen production while hydrating and smoothing to an intensive standard.
After cleansing in the evening, Sleeping Beauty then pampers your skin with a revitalising blend of jojoba oil, collagen, green tea, red tea, white tea, acai berry, rosehip oil, avocado oil, vitamin E, vitamin C, and Omega 3, 6, & 9. It is the overnight secret to supple, vibrant skin.