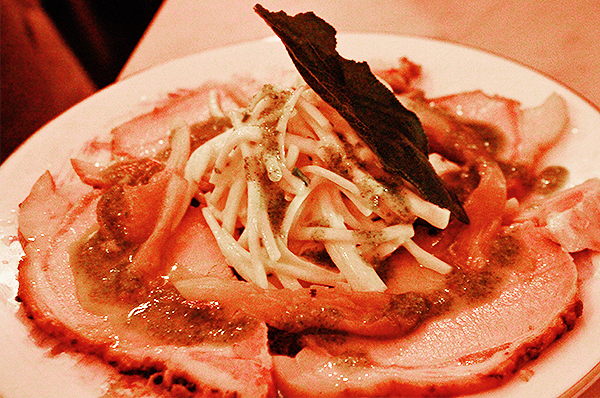 I'm not the type of Londoner who hops on the Overground after a day of meetings and heads in the opposite direction of home in search for food.
I love food, but I do not love food that much.
At least not most days. As 2015 drew to a close and the city's wheels turned a little less frantically, I made an exception for Pedler in Peckham Rye.
With rumours of excellent seasonal & local faire, a daily changing menu, and Little Bird gin-infused cocktails, I hedged my bets and headed to the gentrified neighbourhood's shiniest new bar and restaurant.
From the second I walked through the door, I was struck by a cosy electricity. What Pedler lacks in square-footage, it makes up for in style akin to that of a Gatsby/lumberjack coalition.
Sat in a snug arrangement of tables across from the bar while Portishead crooned from the speakers, I already knew Pedler was going to hit my 'best of' lists. With a pot of truffled mac & cheese flying past one ear and an unidentifiable arrangement of unique colours and aromas distracting me from the other, very little could feel more 'me'.
Between two, we feasted on five 'small' dishes of envelope-pushing (but expertly-judged) flavour combinations – which included "frizzle chicken, salted slaw, pamresan, and attitude sauce" – before realising there was genuinely no conceivable way we could manage another bite.
The drinks menu may have also played a part (but I'll let the photos speak for themselves).
A bewildering read, menu-wise, but a rewarding crapshoot nonetheless.
Pedler is adventurous with purpose and the carefully-imagined antithesis of its weave shop-littered postcode. I feel like 2016 is going to feature more Overground journeys than ever before.