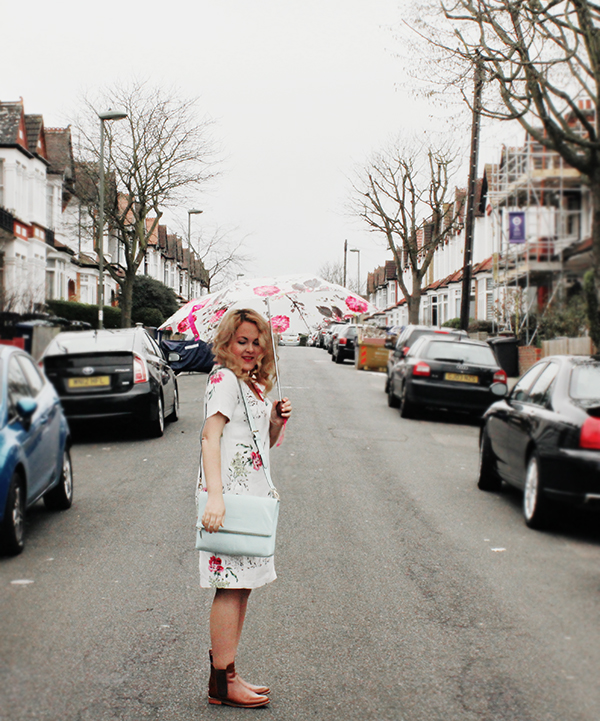 When returning to London from a month of sunshine-filled work trips, I convinced myself I had missed out on the tail end of Winter.
Incorrectly. But Spring/Summer collections will prevail…
I have recently fallen in lust with my boots, bag, bracelet, and brolly of the season (#Londoner), so find myself with zero tolerance or acceptance for anything Winter, wardrobe-wise.
You are what you wear, right?
What I Wore:
Dress, Chelsea boots and umbrella – all from Joules
Amazonite Wishbone Kula bracelet from Astley Clarke (similar here)
Smith & Canova Mint blue leather handbag from House of Fraser