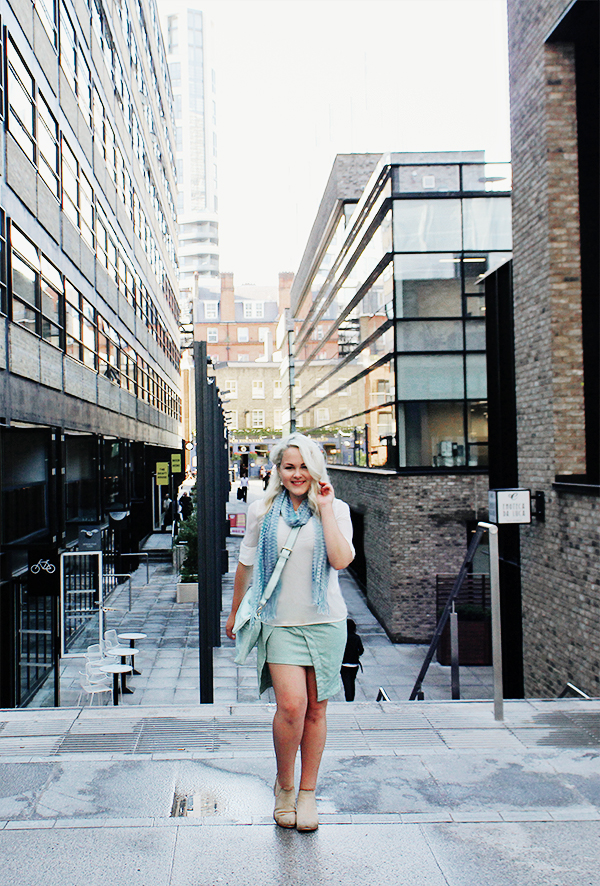 It only seems fair to pair an afternoon off at the Missoni Art Colour exhibition with a scarf-led homage to Ottavio and Rosita.
Last week, I finally made it down to the Fashion and Textile Museum with Farfetch and a few blogging loves to view the designers' showcase and left completely charmed.
From the 1970s, Ottavio Missoni chose large wall hangings – made with knitted patchwork – as the focus for his artistic expression and all things artistic (the exhibit features pieces from Gianni Monnet and Sonia Delaunay) and tactile (just wait until you see the triangle of archived pieces) tell the couple's sartorial story beautifully.
We chased the excursion with a trip to the 31st floor of The Shard for afternoon tea at Aqua which, though brilliant, paled in comparison to the viewss and reiterated just how powerful art and architecture influence our concepts of beauty.
What I Wore:
Missoni scarf (from Farfetch, natch)
Mint Asymmetric Pencil Skirt from Lavish Alice
Chelsea boots from Daniel
Smith & Canova Mint blue leather handbag
White top (similar here)