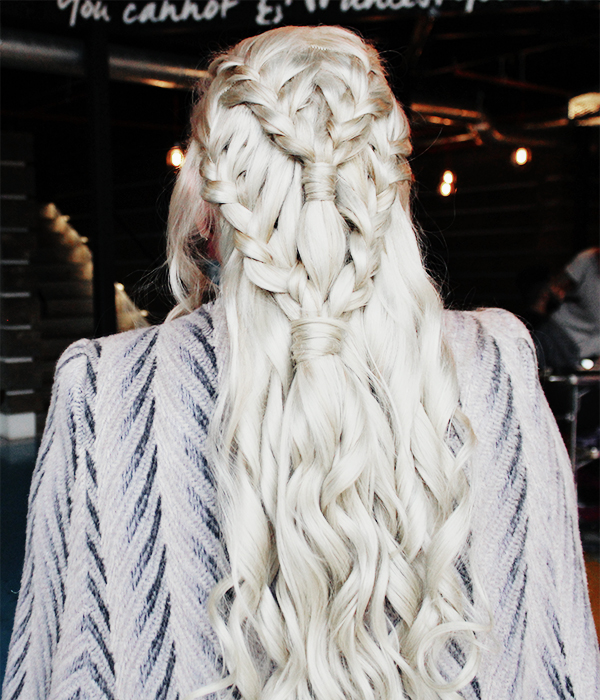 La Sultane de Saba Malaysian Bamboo treatment with Spa Experience –
After two months of physically intense travels, my body was feeling a little worse for wear. A bit like a Tamagotchi that accidentally gets put in the washing machine, if you will. I needed some R&R like never before so was thrilled to find Spa Experience had recently launched in Waltham Forest right around the corner from a project I was shooting on my return.
Alongside their aromatherapy steam rooms, saunas and monsoon showers, Spa Experience also offer unique treatments worth double their charge. On this occasion, I opted for the La Sultane de Saba Malaysian Bamboo treatment – a holistic therapy combining an Asian tradition-inspired seashell & sugar cane scrub and warm bamboo massage (stretches, kneads, and all) before a brightening sugar cane facial. Just what the doctor ordered.
Ovvio –
Ovvio is likely a brand you've never heard of but one you need to pay attention to. Stat. Born simply from a passion for the immense power natural herbs and oils, the brand has created a small line of skin and hair care products which extract the power of Ayurvedic herbs and merge them with pure essential oils to create a luxurious experience that is completely natural, organic and adhere to the highest standards of purity, authenticity and quality.
My first obsession? The Olio Divina Oil – a reparative, lightweight hair oil formulated with ten superpowered ayurvedic herbs and oils; Amla Extract (strengthens hair roots), Arnica Extract (stimulates circulation), Neem Extract (promotes a healthier scalp), Bhringaj Extract (revitalizes damaged hair), Sweet Almond Oil –(adds silkiness and shine), Sesame Oil (improves the richness of coloured hair), Coconut Oil (moisturizes hair), Geranium Oil (calms and relaxes the mind), and Lavender Oil (increases blood circulation), Rosemary Oil (stimulates hair follicles by stimulating cell division and dilating the blood vessels). I have used it for head massage, post shower replenishment and on-the-go moisture boosts with great results.
In fact, my idea of bliss has come to life as a hair oil massage during a Rubino Face Mask pamper. The mask is one of the silkiest I've used, is as natural as the hair oil, and is infused with 5% Argantensyl (a high molecular-weight protein that naturally smoothes and tightens skin to the point of wrinkle reduction!). An antioxidant-rich must for anyone with dry, irritated, and ageing skin.
Purelogicol Cellular Renewal Face Wash –
As a brand, Purelogicol has perfected the notion of beauty starting from within but also offers a boutique range of intelligent skincare that I adore. Specifically, their Cellular Renewal Face Wash – a natural and scientific feat for healthy skin purification. The thrill? The foaming wash contains a rejuvenating AHA and enzyme complex to help stimulate cell-renewal while decongesting pores and even fixing uneven skin tone/pigmentation (without parabens, alcohol, or anything artificial). It is completely non-abrasive but hard-working. Just how I like it.
LUSH: Music, fragrance, and the combination –
ECC100 Records (founded by LUSH cosmetic's Mark Constatine) recently launched their latest concept album, Set In Stone, and – as a lover of all things Lush and vinyl – I used it as an excuse to binge on all things audible and fragranced.
For the former, legendary composers John Metcalfe (Morrissey, The Pretenders, Catatonia, Blur, Peter Gabriel etc) and Simon Richmond (Neneh Cherry, Virgin Records, REM, Pulp, David McAlmont etc) took inspiration from Dorset's ancient stone circles (just as Lush's Gorilla fragrances did), to create a contemporary classical double album that offers a primitive experience marrying the modern and the classical.
For the latter, I fell right back in lust with Hellstone – the sexiest fragrance on Earth (practically made by Earth) and one I will always remember as instinctively making me feel like Buffy The Vampire Slayer. The perfect accent to Set in Stone.
Philip Kingsley Elasticizer Extreme –
I made the mistake of having my hair done by someone I hadn't vetted while I was travelling and was left with a rather frazzled mane. Which can really test a woman with already temperamental curls. Elasticizer Extreme quite literally saved my hair.
The 'Extreme' version of the original cult Elasticizer (created personally for Audrey Hepburn) is specifically formulated for African-Caribbean hair types, but is also suitable for extremely damaged and over-processed Caucasian hair types. Hello, me. Essentially, it is a pre-shampoo treatment you can leave in as long as you like to repair and moisturize with a high concentration of active ingredients, castor oil, olive oil, and elastin (essential for strands on their last legs).
Oral-B GENIUS 9000 in Rose Gold –
It has been quite some time since I've rated a beauty tool (most, as you probably know, are Gimmick City) but I have fallen in love with the Rose Gold GENIUS 9000.
As well as being the prettiest tooth brush in existence, the 9000 features position detection technology that utilizes motion sensors to give you a dentist-perfect clean every time. It literally connects to your smartphone to guide you through your brushing (that's as good as having a personal dental hygienist at your disposal every morning and night)! It even comes with a travel case that charges the toothbrush and your phone.
Crazy white and healthy teeth with endless technological perks? It's like it was made for me.
(You'll be pleased to know it is also currently £170 off at Boots!)
Lip Products of the Month –
MAC Cremesheen Glass in Partial To Pink and lipstick in Matte Royal: These two are the fruits of my latest personal shopping adventure in Heathrow and I am as addicted to the Cremesheen's non-sticky shine as I am Matte Royal's electrifying hue.
Ciate Magic Pout Potion: It has been over ten years since I sampled the hyper-stinging lip plumpers of my youth and I have finally found one that doesn't make me want to cry. Ciate's Magic Pout Potion is a lip primer that hydrates as it plumps, sting-free, utilizing 'Portulaca Pilosa' (a Native American flower which boosts the production of hyaluronic acid). Or, as Ciate likes to call it,'VolulipTM Technology'.