Let me preface this particular adventure with a bit of a disclaimer…
I kind of hate malls.
Having spent a couple of my fresh-faced years in them caking people's faces and trying not to gauge my eyes out, they're simply not an environment I want to spend my free time in.
"But wait..wait…you booked a trip to the Mall of America?"
I did, indeed. During a pre-Lela Takes The Lakes research session, The Mall of America (and its surrounding areas of Bloomington and Minneapolis, Minnesota) seemed to offer everything I love in a new travel destination.
I expected much more than a mall. And boy, did I get it…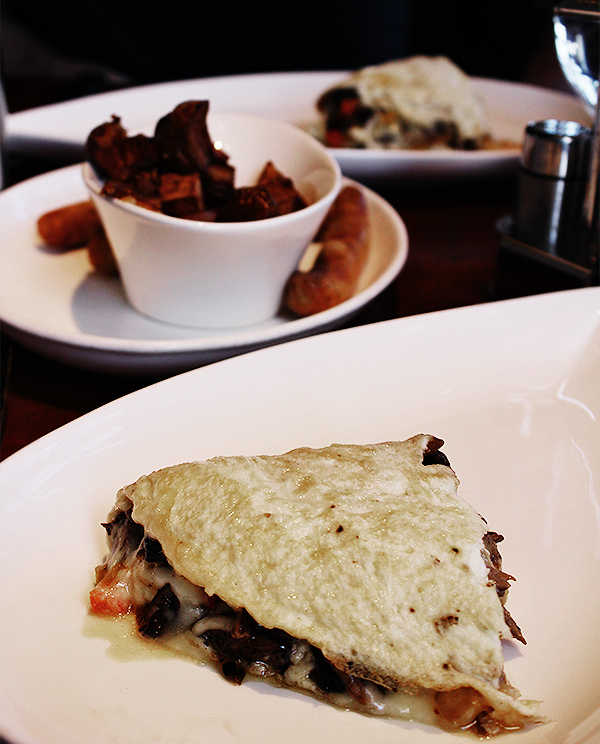 Flying from Michigan, we arrived at Minneapolis–Saint Paul International Airport (MSP) in what felt like a single breath and headed straight for a meal (that we had quasi-starved ourselves for) at Urbana Craeft Kitchen & Market in the Hyatt Regency.
If you take the Blue Line Light Rail from the Airport, Blooming Central Station (and Urbana) are a mere ten minutes away (as is, equally, the Mall of America) making it a perfect celebratory stop on arrival.
Like many of the chefs in Minnesota, Urbana's Paul Lynch is a proud representative of local food and has developed a reputation for taking the area's simple, cultural resources and turning them into unique culinary masterpieces.
From the second we were greeted, Urbana left a fantastic impression on me; though the 'Kitchen's' outfit is somewhat luxe (read: potential for snobbery), the entire team are welcoming as family and passionate as chefs.
Over a few hours we enjoyed a selection of wines (chosen from a handy iPad menu), food (so good I considered raiding their takeaway counter before leaving), and infallibly friendly service (our waitress, when delivering walleye cheek lettuce wraps, even took the time to share her Chippewa Indian family's thoughts on the heritage-celebratory dish).
Highlights included the aforementioned, the deviled eggs (jazzes up with smoked salmon & bacon), and the hanger steak salad (blended with field greens, amablu cheese, bacon, baby tomato, rainbow carrot, romano beans, hazelnut & sherry vinaigrette). Not to mention their incredible daily desserts.
Before the food coma hit, we managed to check into the Radisson Blu (a hotel group I love, as you know) at the Mall of America and christen the room with a necessary bed jump dance.
Looking back at all of the Great Lakes destinations, the Radisson was definitely the most "me" hotel in the bunch. It pulls of a contemporary aesthetic without alienating any specific customer base; it is not too cool, too family-friendly or too romantic, but manages to be enough of everything at once. Complimentary airport shuttle, pool, gym, restaurants, et al (all of which I sadly had no time to visit!).
The best part? A two-minute trek down the Radisson's glass walkway delivers you directly into the belly of the Mall of America.
And that's where our story really begins; the Mall of America. The internationally-renowned home to 4,870,000 sq ft of retail space. And then some.
The Mall of America contains an indoor theme park with 27 rides & attractions (Nickelodeon Universe), aquarium, 'Crayola Experience', pop-up exhibitions (Mythbusters, currently), restaurants, hotels, an immersive 4D travel ride, and every shop you could possibly require (over 520, currently).
It is, in one word, colossal.
And against my every mall-hating inclination, I loved it.
Each year, the Mall of America generates around $2 billion in economic activity for the state (thanks, in large part, to there being no sales tax on clothing or shoes in Minnesota) and in an especially conscious way. They recycle over 32,000 tonnes of trash every year (by hand, to maintain proper recycling practices), look after 30,000+ live plants in Nickelodeon Universe (plus 400 live trees), have 8 acres of skylights set up to flood the Mall with natural light (and natural solar heat!), and even release thousands of ladybirds in the Mall each year to act as natural air purifiers.
By the time I hiked my way over each level's mile-plus long wraparounds (and rode a few rides, natch), it was time for lunch at Cedar + Stone.
Inside The Marriott (the Mall's second hotel), Cedar + Stone felt like anything but a hotel restaurant.
Maybe that's a Minnesota thing?
Instead, it felt like its chef's beating hearts; quirky dishes, smiling staff, and cosy-modern interiors. It also happens to be the place I fell in love with the 'Jucy Lucy' (a Minneapolis-infamous cheeseburger that has cheese melted inside the burger, rather than on top). Two bars in Minneapolis claim to be the inventor of the burger (with most of the people I spoke to believing it was Matt's bar), but Cedar + Stone's slider interpretation (pretzel-rolled with taleggio cheese) was moreish to earn them the crown.
Naturally, lunch didn't stop there. The post-slider slew consisted of an off-menu pizza (recommended by a local), a heritage tomato & burrata salad with salmon, truffle fries, walleye burger, crispy pancetta-tossed brussel sprouts (or 'brussels', as the menu hipsterfies), a cheesecake of the day, and a dark chocolate crème brulée (with whipped crème fraiche & sea salt).
Having eaten enough to last the rest of the day (week, even), we hopped of the Mall's connected Light Rail to explore downtown Minneapolis.
Without intent, we walked along the riverside, bridges, to the highest points we could find, and eventually back to the Light Rail station to watch the Presidential election results unfold (a shocking culmination of initial thoughts, rallies, et al) back at the Radisson.
As out of body experiences go, the following morning's real-life version was one of the toughest pills I've ever had to swallow. It seemed like a poignant time to visit FlyOver America – the Mall's 4D flying ride that buckles you in and (as close to 'literally' as it gets) flies you over a selection of America's most unbelievable sights and landscapes.
Without spoiling the magic of the ride, I would advise no 'open' bags or loose shoes on the ride. (And pre-book online – it will save you some spending money!)
In regards to retail therapy, the next few hours served their purpose so well we had to buy a new suitcase.
And, miles upon miles of shopping cardio later, we big adieu to the Minnesota with a meal at the Mall's Margaritaville; a few of its namesake, the 'Volcano' Nachos (the biggest pile of tortilla chips, chili, cheese, pico de gallo, fresh guacamole, sour cream & jalapeños I've ever seen), coconut shrimp, and signature key lime pie (made from scratch).
'Merica.
In my old age, I imagine I'll remember the Mall of America as a foodie dream.
For more information and to start planning your visit to the USA, visit www.VisitTheUSA.co.uk.