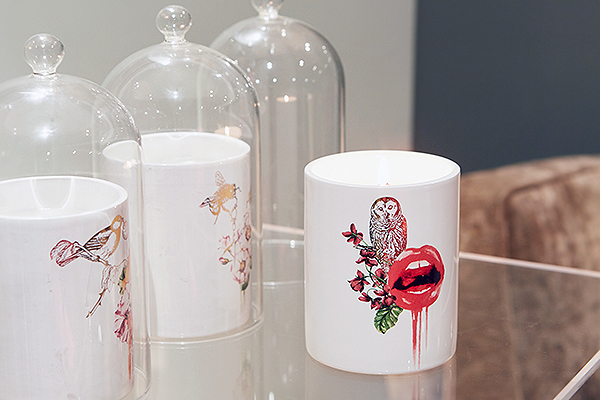 I have a confession to make. Though I been doing the "feminist as f*ck" thing for a number of years – all "Girl Power!", "Love yourself!", "Equality and kindness for women!" – I am very rarely kind to myself.
Do I believe I deserve as much as anyone else? Sure. Believe I'm a good person? Absolutely. Ever take time out for myself? Uh…no.
And it wasn't until I went to the launch event of The Chapel's new incredible product range that I realized as such.
Rather than inviting 300 members of the press to take Snapchats of her new products and shove as many overpriced canapes as possible down our throats, Amanda (Dicker, The Chapel Founder) asked a handful of us 'round to her Islington Salon, fed us from fresh sharing platters on her own china, poured us her favourite tipples, and led an all-empowering feminist pow-wow.
The entire logic behind expanding her award-winning hair, beauty and lifestyle business was to encourage people to take the brand's renowned "haven" status home with them. To reclaim time outside of the salon (the only place most of us allow ourselves "me time") and put themselves first.
"Too often these days we mistake a hectic schedule for a full life, yet the time thattruly belongs to us is the moment when we pause…" – Amanda Dicker, Founder of The Chapel and all-round Wonderwoman
It was a much needed wake-up call for me. As our makeshift circle of trust shared personal stories, I related with patterns my own sacrifice, insecurity, and societal pressure. "Me Time" is long overdue. And The Chapel's products are the perfect gateway drug.
The three products – candles, hand cream & pulse point fragrances – come in three fragrances; Oparus (Bergamot, Geranium, Sandalwood, etc), Mellifera (Apple, Tuberose, Vanilla, etc), and Noctula (my favourite – Mandarin, Violet, Patchouli, etc).
Though I fell in lust with all three scents I, naturally, went for the "hot red lips" (Noctula) scented candle as when you complete the 80 hour burn time you can use the exquisite ceramic candle holder as a home accessory.
That has "me" written all over it.