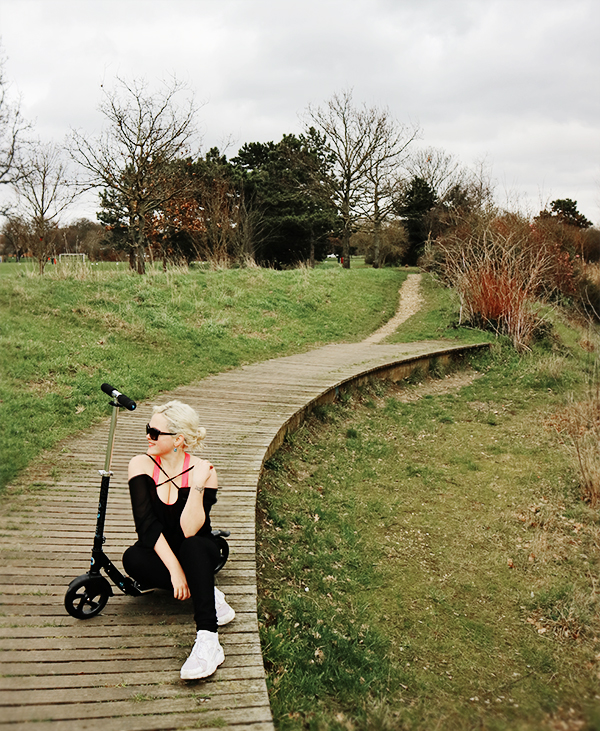 Full disclaimer: I reacted ever so judgementally when I started to see trend-following adults riding scooters around the City of London.
There is something undeniably alarming about a man in a suit commuting atop the one thing your 11 year old self prayed for on her Christmas list.
But I get it. I do. Scooters are fast, fun, compact and get you from point A to B without the storage or road danger hassles of cycling.
Unexpectedly…I wanted one, too.
Scouring each and every Micro Scooter available (my childhood fantasy), I even found a loophole to justify my inner child's new intrigue: fitness.
It turns out that scooters also double up as incredibly portable gyms. My little Flex Deluxe in Matt Black can burn up to 160 calories in ten minutes, stabilize my core, build leg strength, and even act as a support for rolling yoga stretches.
Scootercise: for the adult who would rather sleep in, do single leg squats, and whiz around with Kendrick Lamar in my ear on the way to their first meeting than wake up an hour early and walk to literally nowhere on a treadmill.
The cherry on top? Every similarly judgemental adult I come across has the time of their life when I offer them a ride.